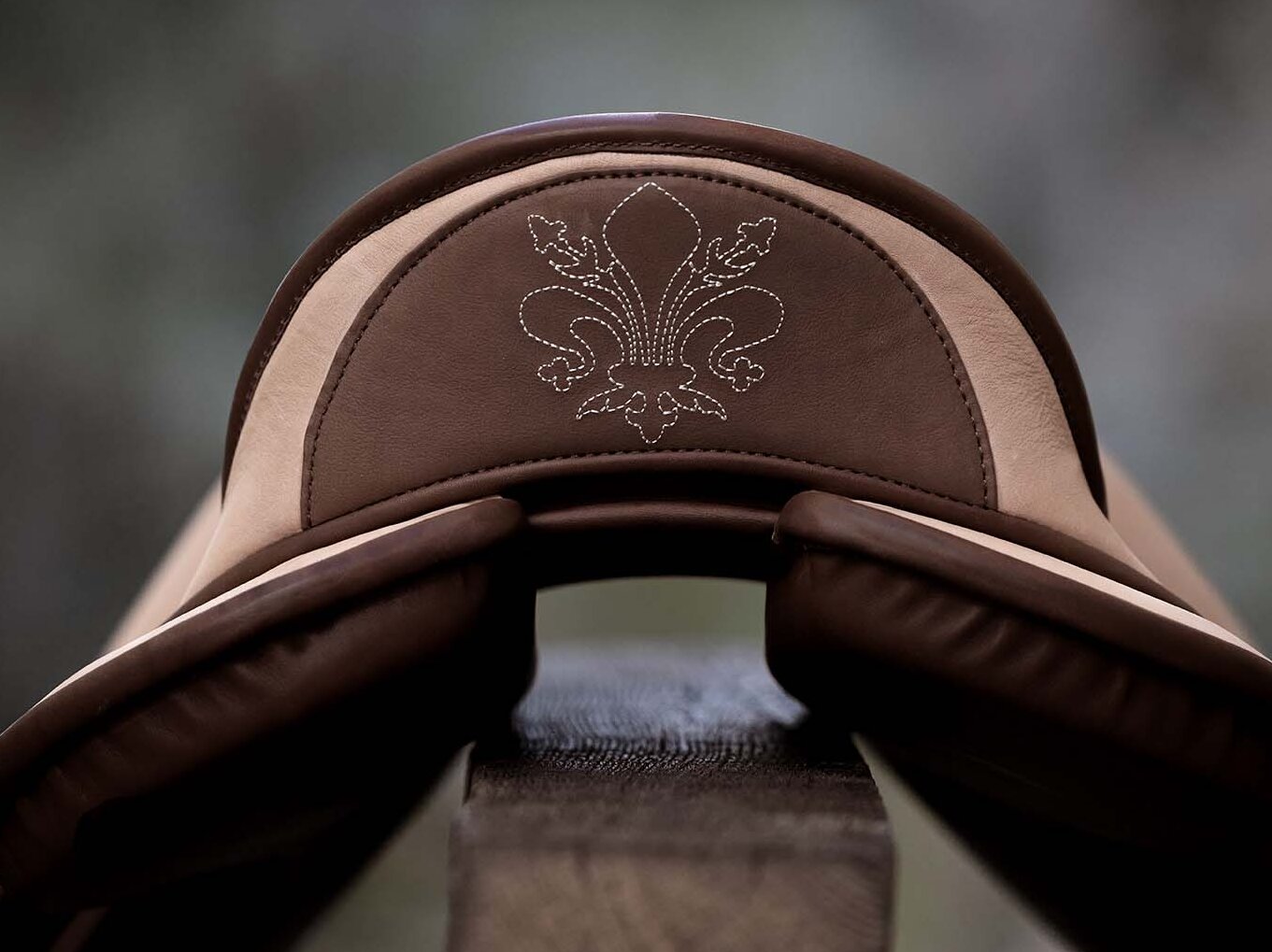 News
News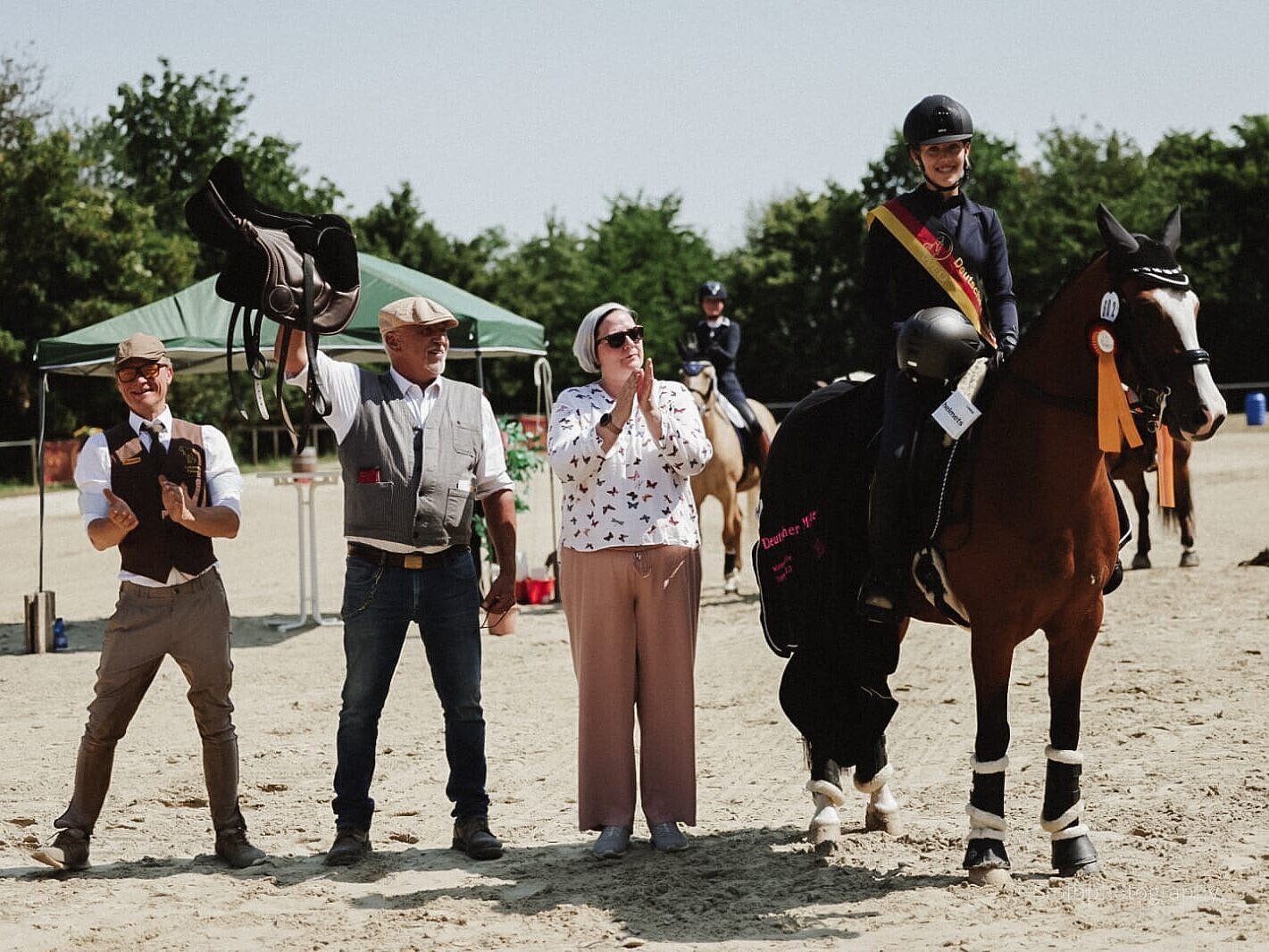 This year again, Mitja Hinzpeter called all working equitation riders, fans and interested people together on the second weekend of July at the Wintermühle in Neu-Anspach. But this year, not "only" one of the biggest working equitation competitions in the world was to take place there - to top it all off, the German Championships 2023 were also to be held in Hochtaunus.
In tropical temperatures, a great atmosphere and fantastic rides, the competitors competed for the title of German Working Equitation Champion in the disciplines dressage, style trail, speed trail and cattle work.
News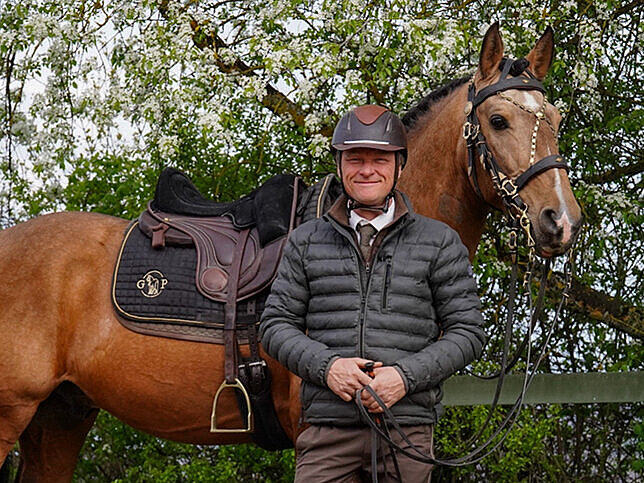 The new Worker Paddle
With our new Paddle Configurator is at the same time the Worker PADDLEis also available as a custom-made paddle in a variety of designs. In close cooperation with Germany's most successful Working Equitation rider Mitja Hinzpeter this version was developed especially for the use in Working Equitation.
Read more about it in this article.
News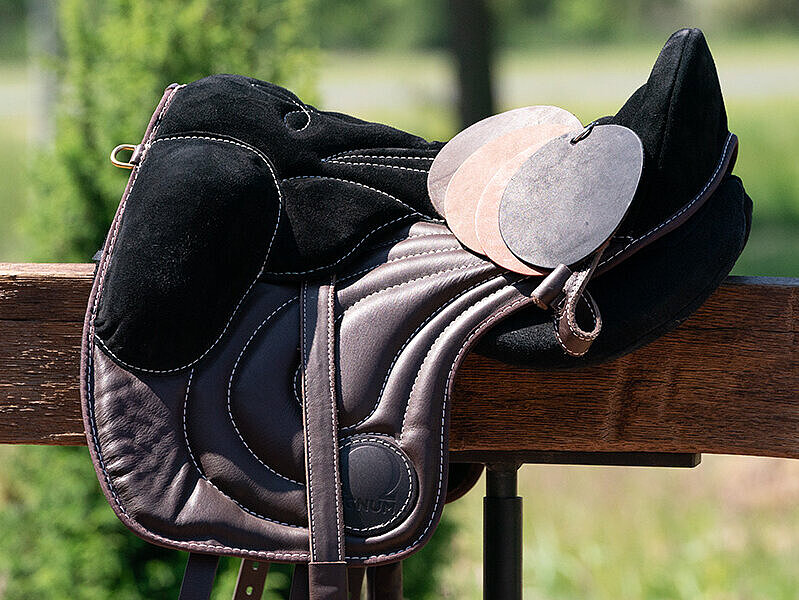 The Riding Pad & Paddle Configurator is online!
Finally the time has come! Our riding pad & paddle configurator is online!!!
We have received many requests for customisation options for our riding pads & paddle. Now the time has finally come and our new riding pad & paddle configurator is online. Here we offer you a variety of options and possibilities to design your individual paddle. A riding pad, a paddle and now also the Worker Paddle can be individually configured and designed.
News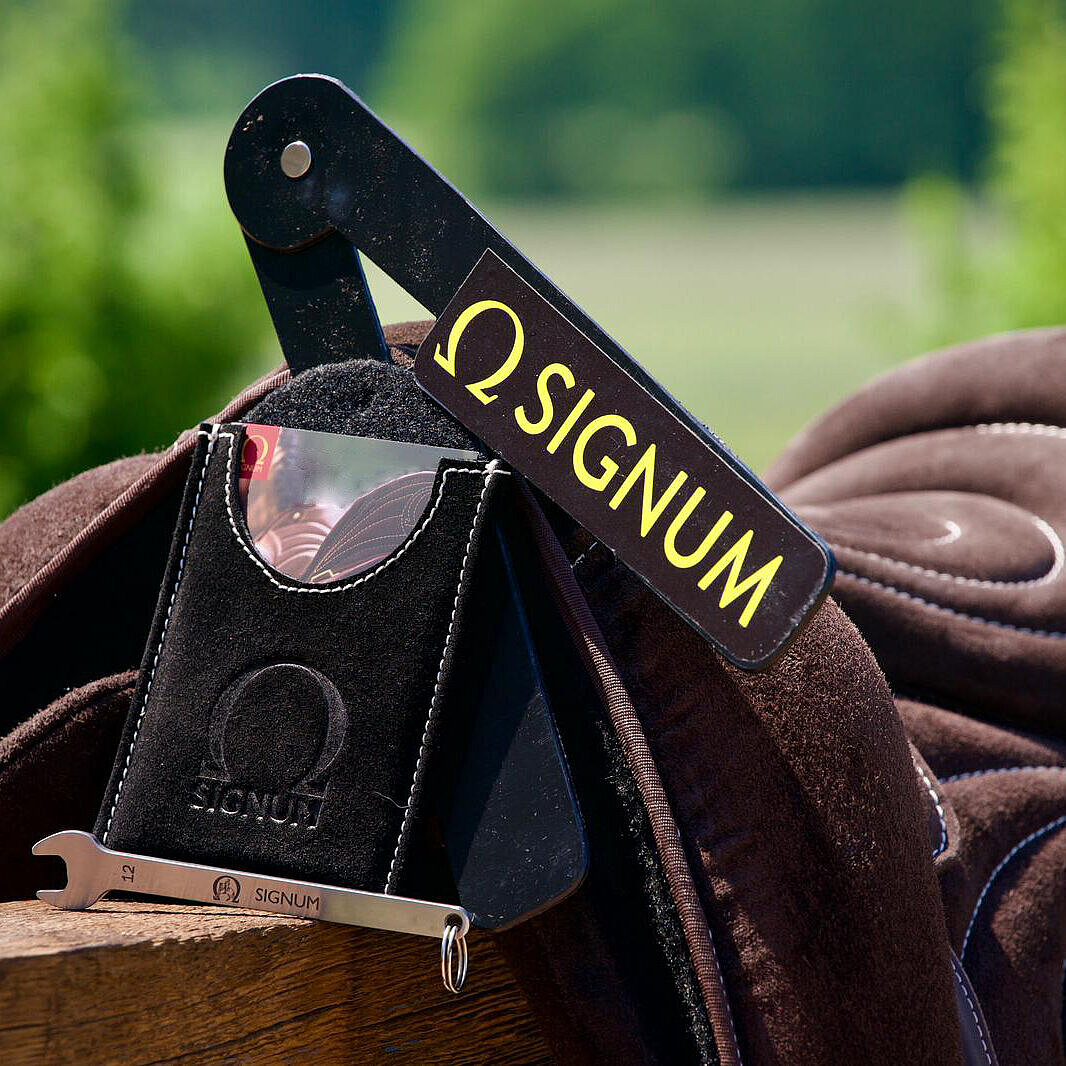 The new Paddle Fitting System
As an aid to easy adjustment of the paddle, we have developed the matching Fitting System. The adjustment with the template of the Fitting System and the 12mm spanner enables a precise fit directly on the horse. For this purpose, we have created a step-by-step guide in the "Magazine" section. In addition, we show you in two videos the individual steps for "Fitting a paddle with the Fitting System" and which special features should be taken into account when fitting particularly wide, narrow or short horses.
News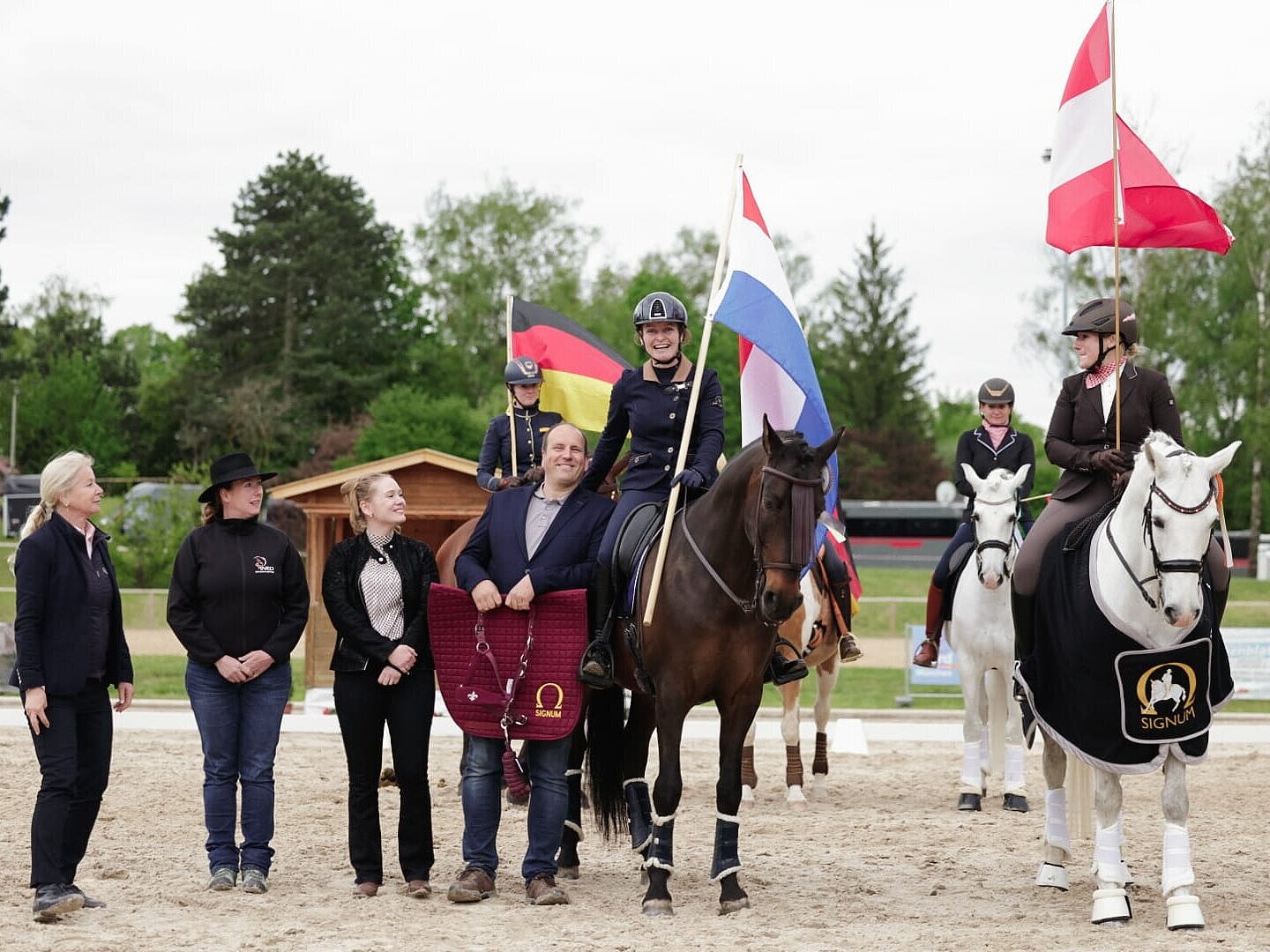 Horse Inter 2023
The Pferd International 2023 with a new record number of visitors is behind us. More than 85,000 visitors came to the Pferd International, where working equitation has been an absolute magnet for visitors for many years. Four exciting days in the working equitation ring are behind us, where more than 30 riders from 8 nations gave their best in working equitation and thrilled the visitors.
But that is not all. We take you through the highlights of this event...
News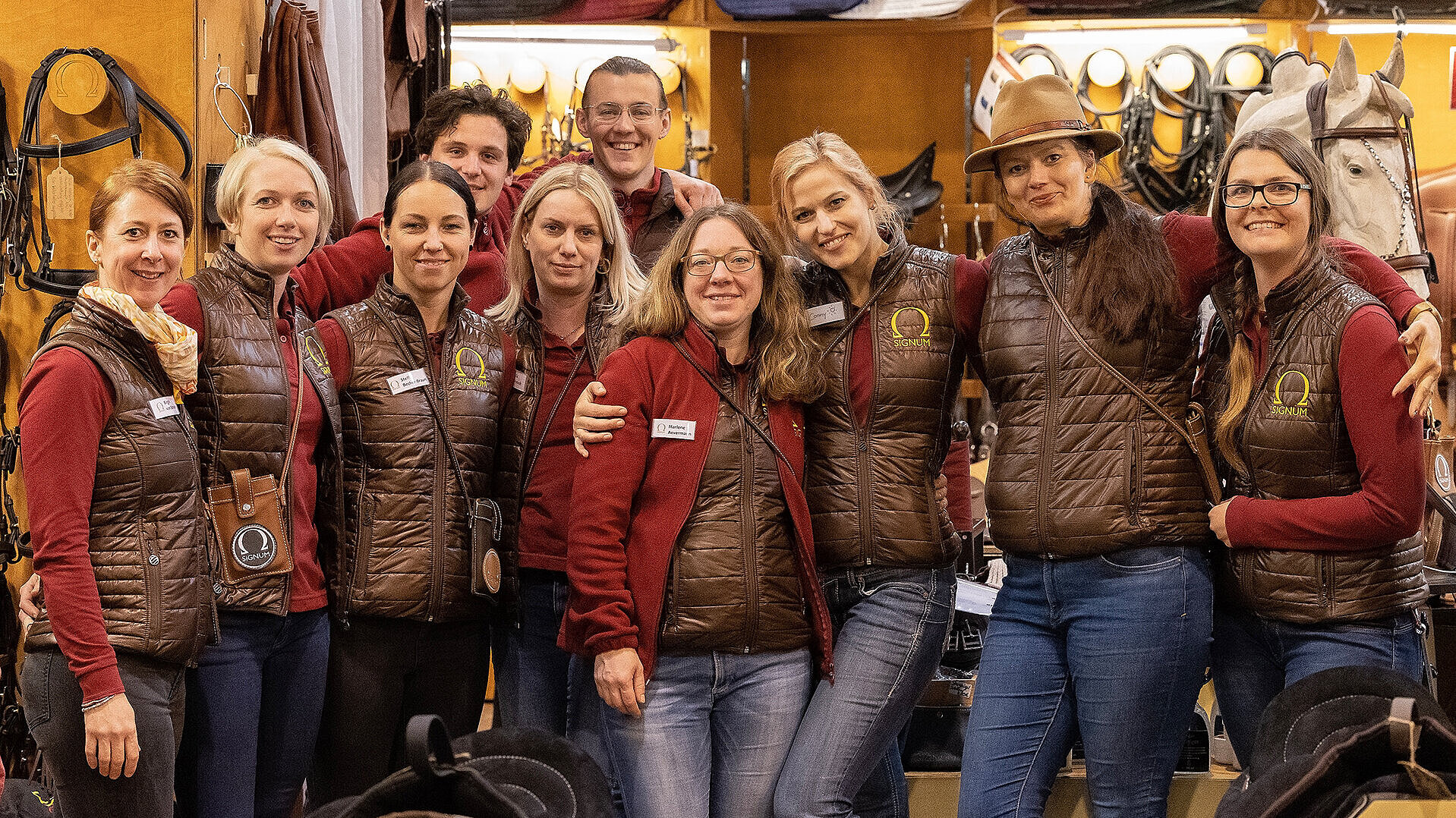 Review Equitana 2023
A look back at the World Equestrian Show - Equitana 2023. A full house at the SIGNUM stand and a colourful programme of working equitation, garrocha riding awaited the visitors. Working Equitation was a highlight with its own theme day and the Josera Working Equitation Cup, as was the Hop Top Show picture of Kenzie Dysli with neck ring in a fast-paced speed trail. A diverse and exciting fair, which we look back on in this article.
News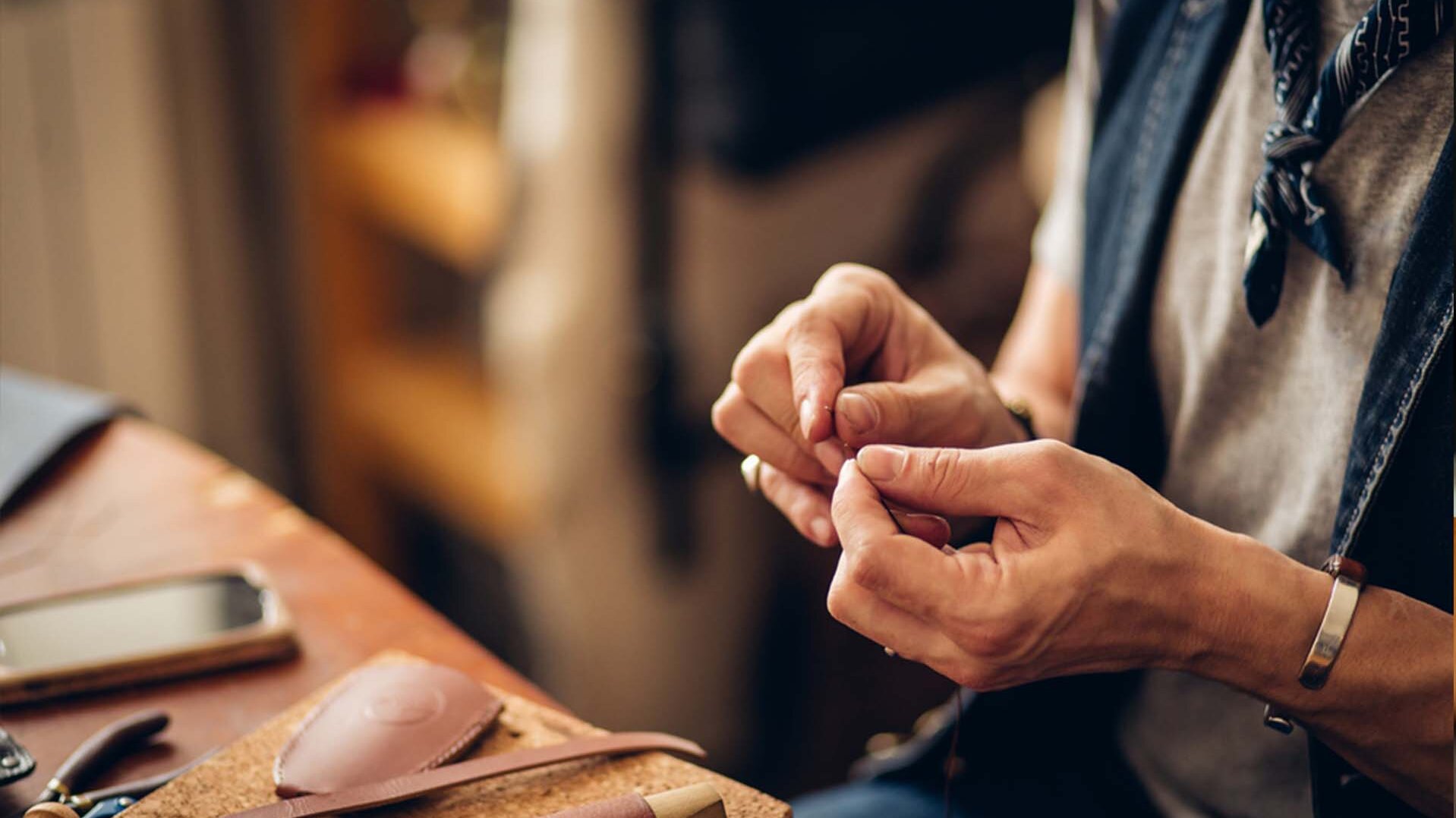 Workshop helper (m/f/d) wanted
Since March 2022 we are at home in our new company building in Bispingen. There, the warehouse for our online shop, the saddle workshop and the office are centrally located in one place. For this location, we are looking for a workshop assistant on a permanent part-time basis.
Worth knowing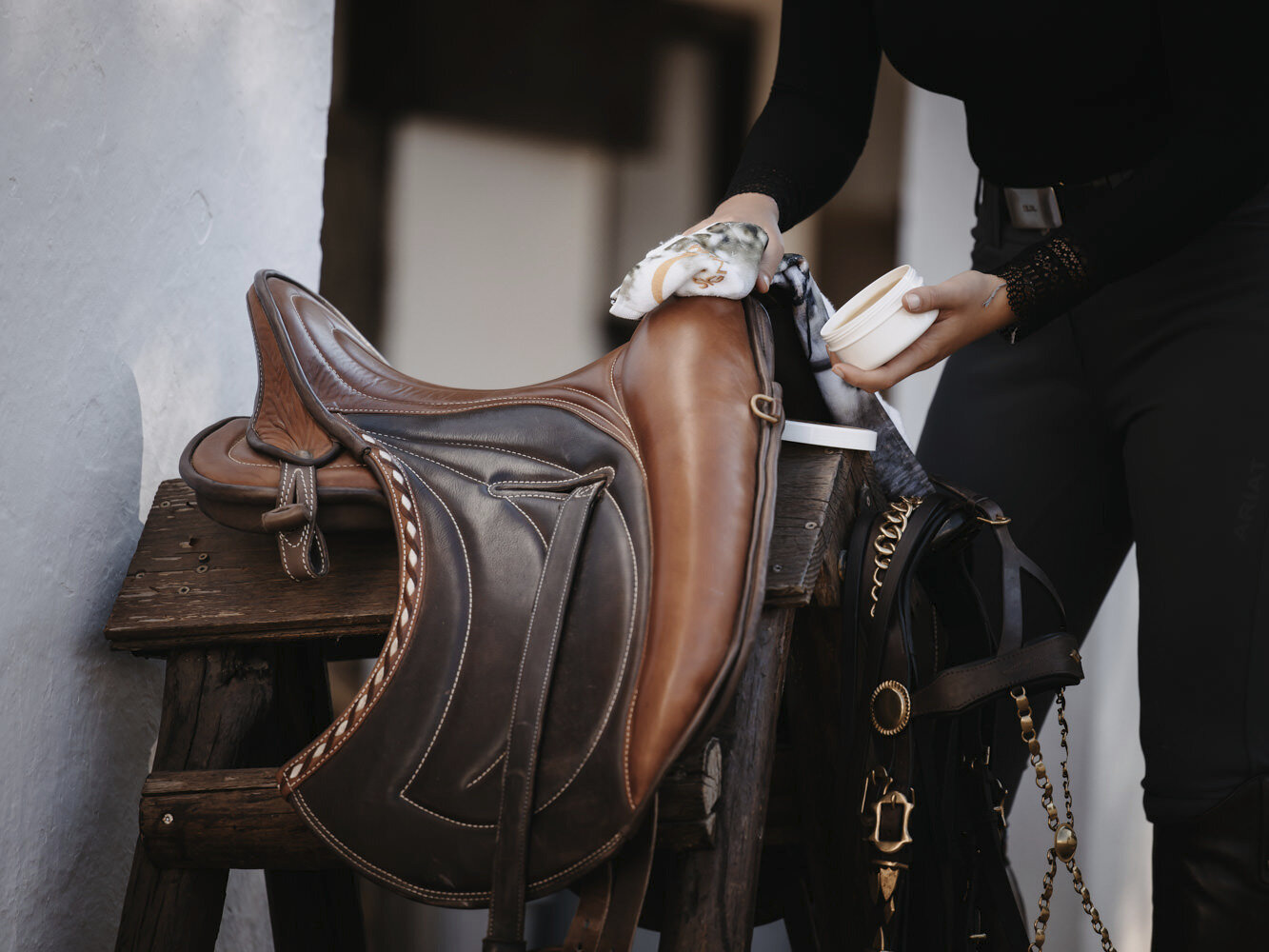 The right saddle care
The right cleaning, leather care and storage is essential to enjoy your saddle for a long time. With the right cleaning, care and storage, the robust natural product leather retains its high durability and suppleness for years and develops a unique patina.
In this article we give recommendations for the correct storage, cleaning and care of our leather products.
News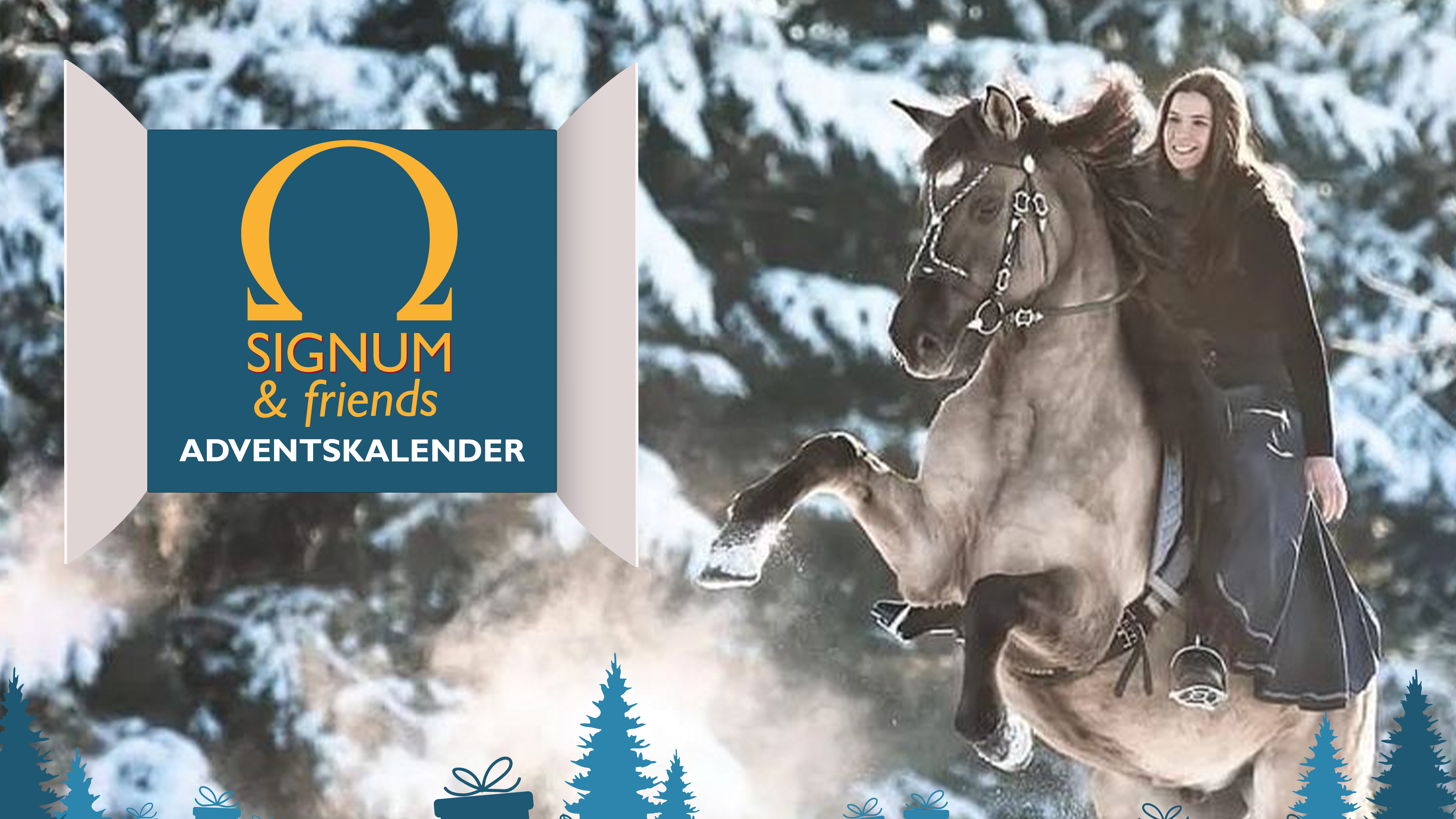 SIGNUM & friends Advent calendar
SIGNUM & FRIENDS - finally it's that time again: every day you can expect a chance to win in our Advent calendar! Together with our friends and partners, we have filled the doors with a colourful mixture of small competitions, great discount offers, information and interesting facts about our products, Signum Saddle Service and our friends & partners.
News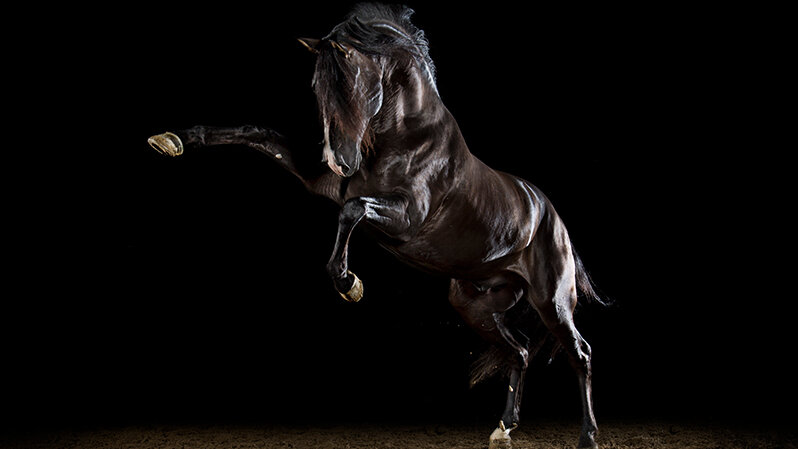 Black Weekend
Black Friday? Of course, we'll be there! We're even making a Black Weekend out of it, so you can secure big discounts from 24.11 - 27.11!
By the way: we will also pay the shipping costs - no matter how big or heavy your shopping basket is. So have fun browsing the SIGNUM online shop!
News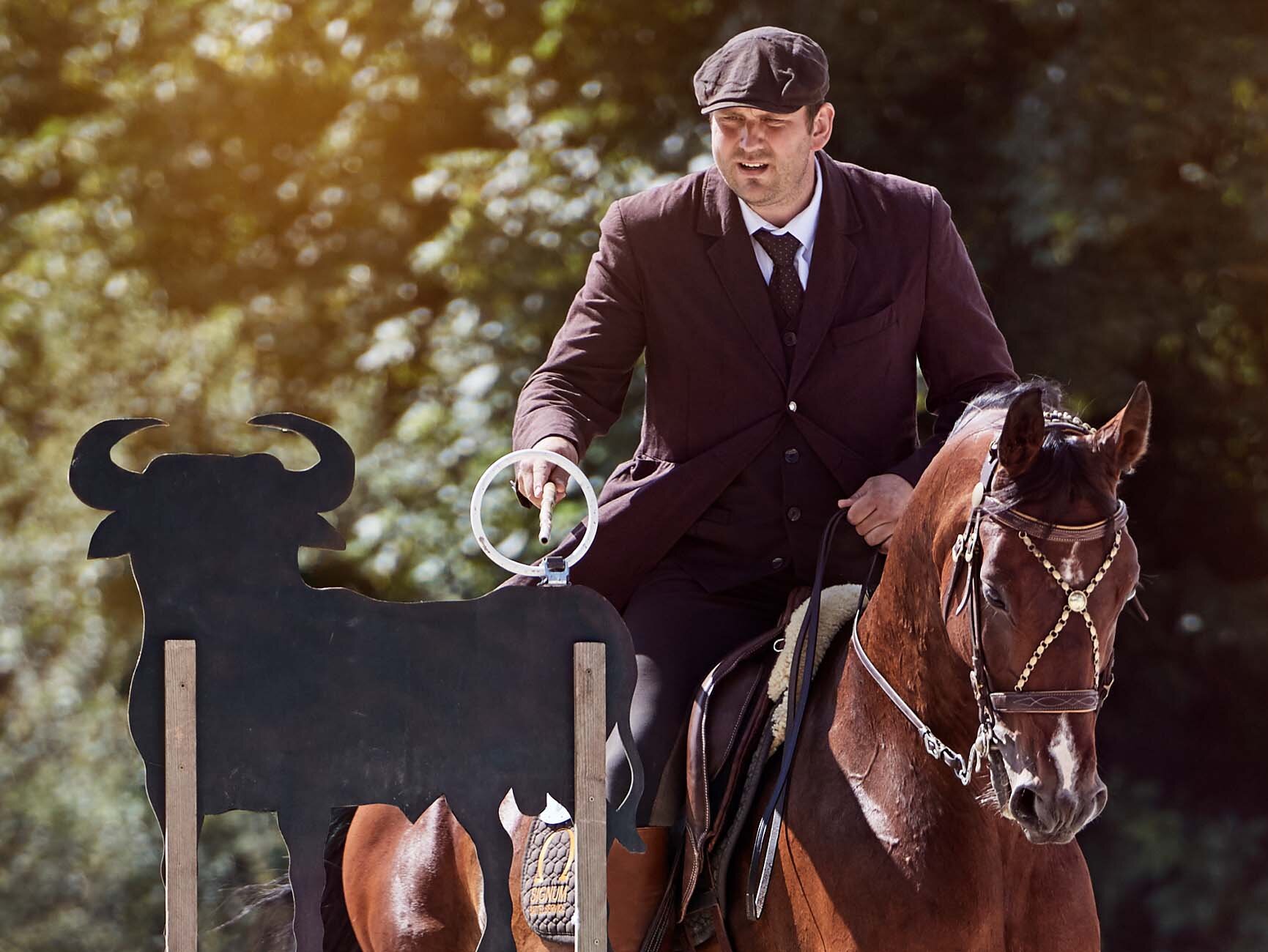 Equitana Podcast with Gernot Weber
He takes us into his eventful everyday life, talks about his fascination for the Spanish way of life and reveals what qualifies him as a riding elf. Which for him is the perfect partner for working equitation - prick up your ears and listen in.
News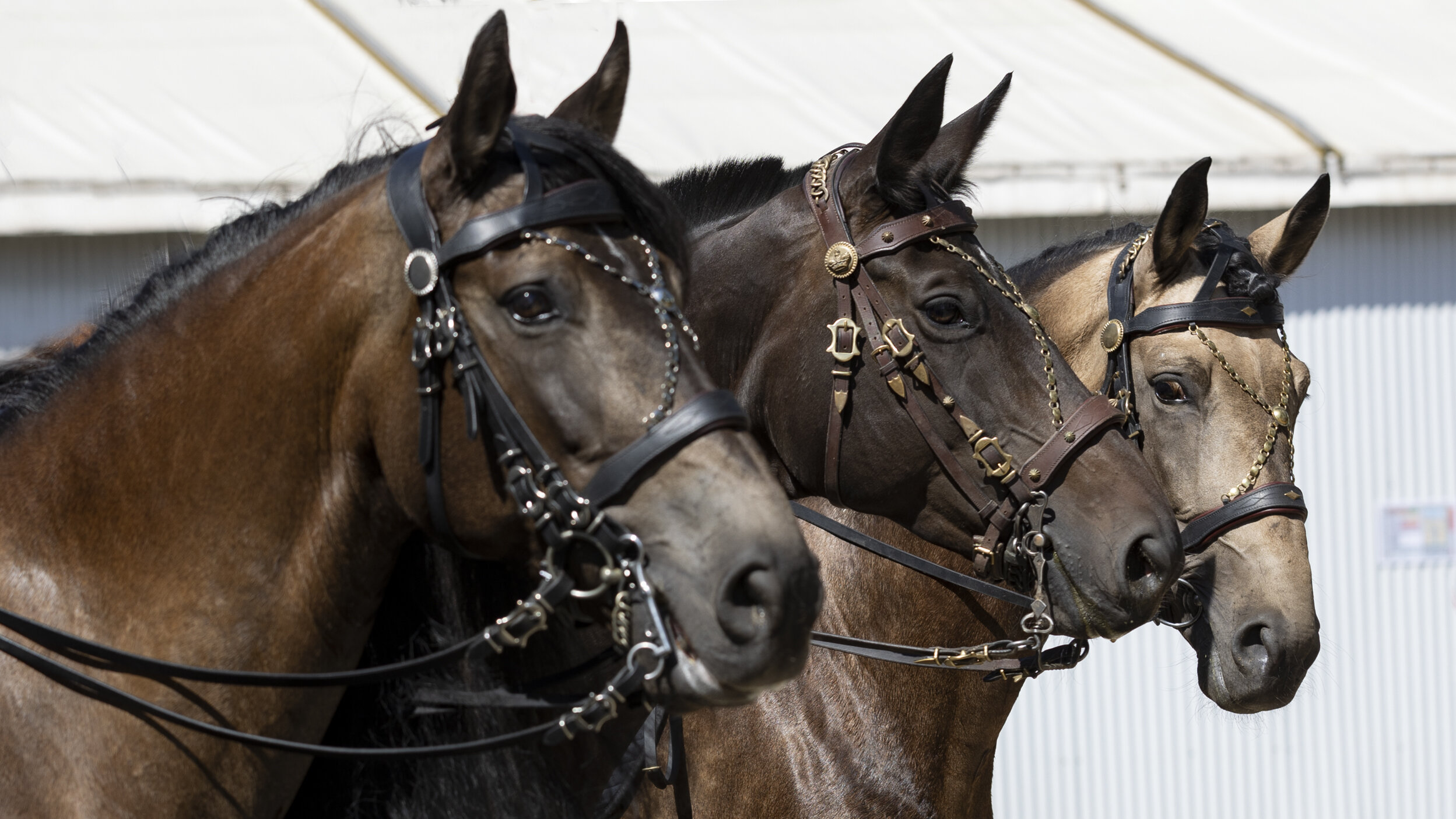 EOA Mannheim
For the 3rd time this year, the Equitana Open Air took place at the Maimarkt grounds in Mannheim and for the 3rd time, the Signum Sattelservice team was there again. What started in 2019 as a small experiment to expand into the more southern regions and to regionally extend the grassroots sports festival with a family feeling has meanwhile developed into a true working equitation stronghold.
News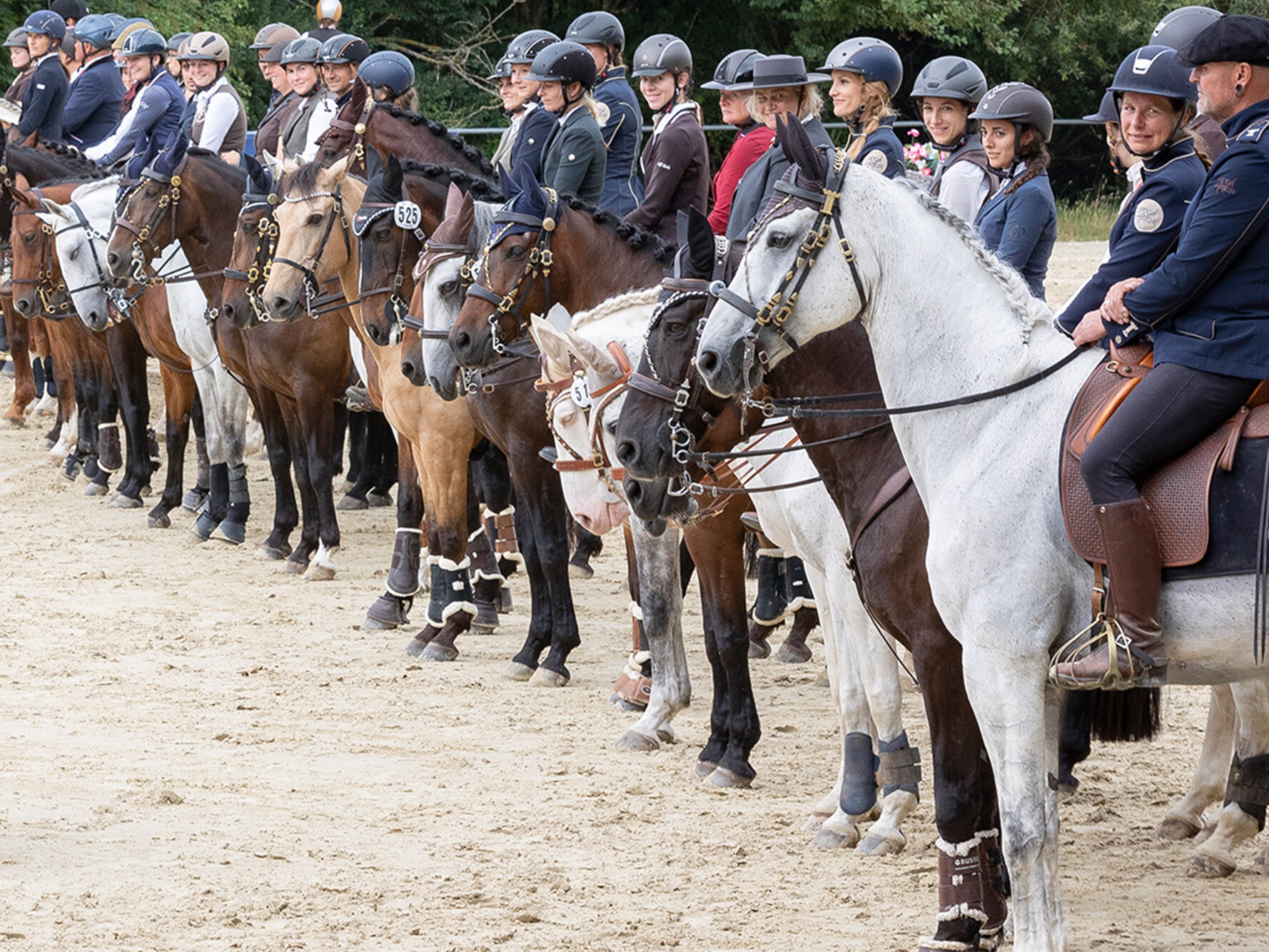 Winter Mills Trophy
For 8 years now, the Worker world has been meeting annually at the Wintermühle for Europe's largest Working Equitation tournament. This year again, 140 riders from 5 nations travelled to compete in 5 classes for a weekend, gain experience, make new friends and have a good time together.
News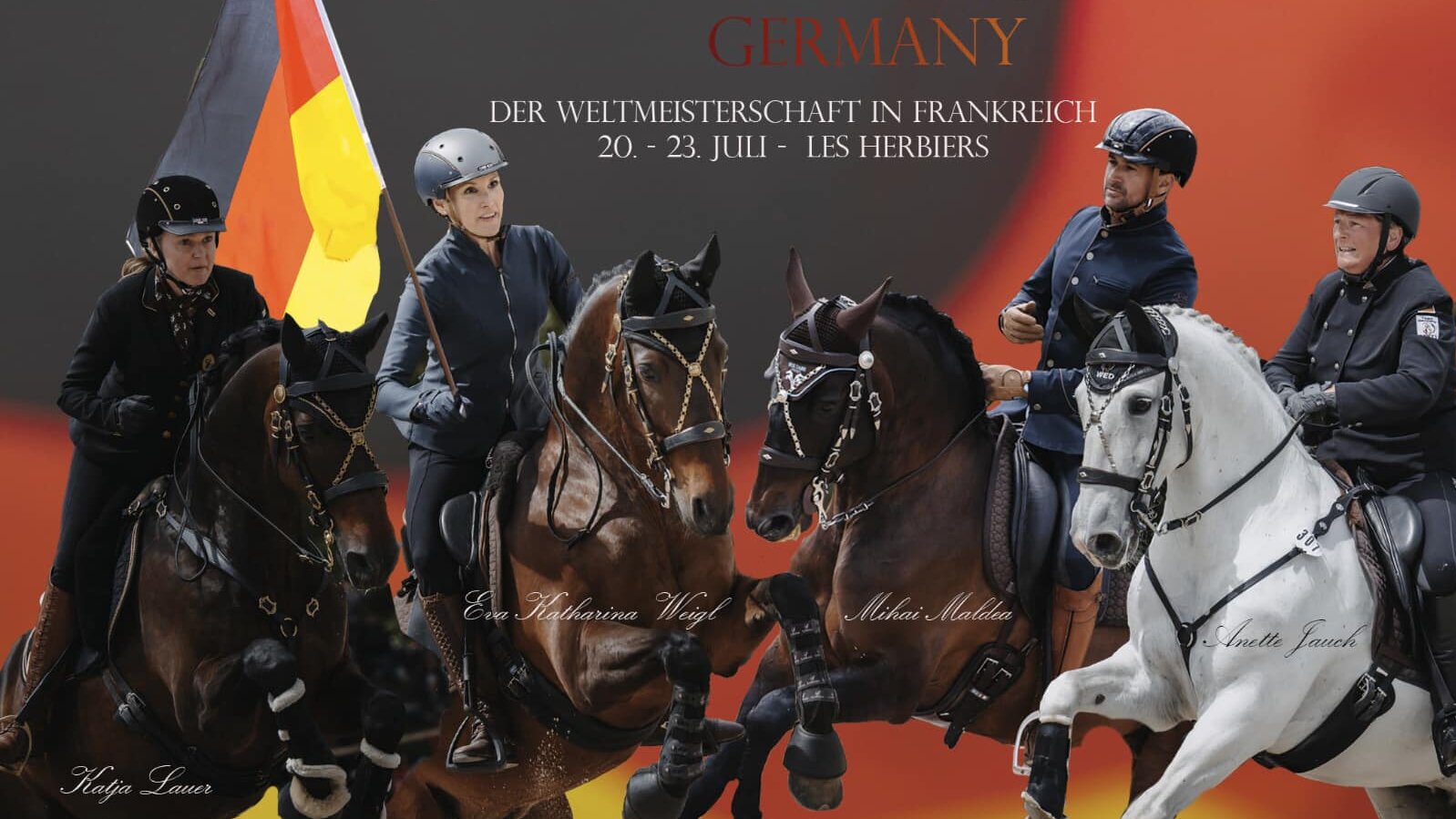 Team Outfitter Working WM
We are pleased to be able to accompany the German Workers to the 2022 World Championships in France as a team outfitter again this year.
In the Working Equitaiton, horse & rider present the traditional working riding style of their country. You can find out more about the background and the creation of the stylish German outfit here.
Trade fair dates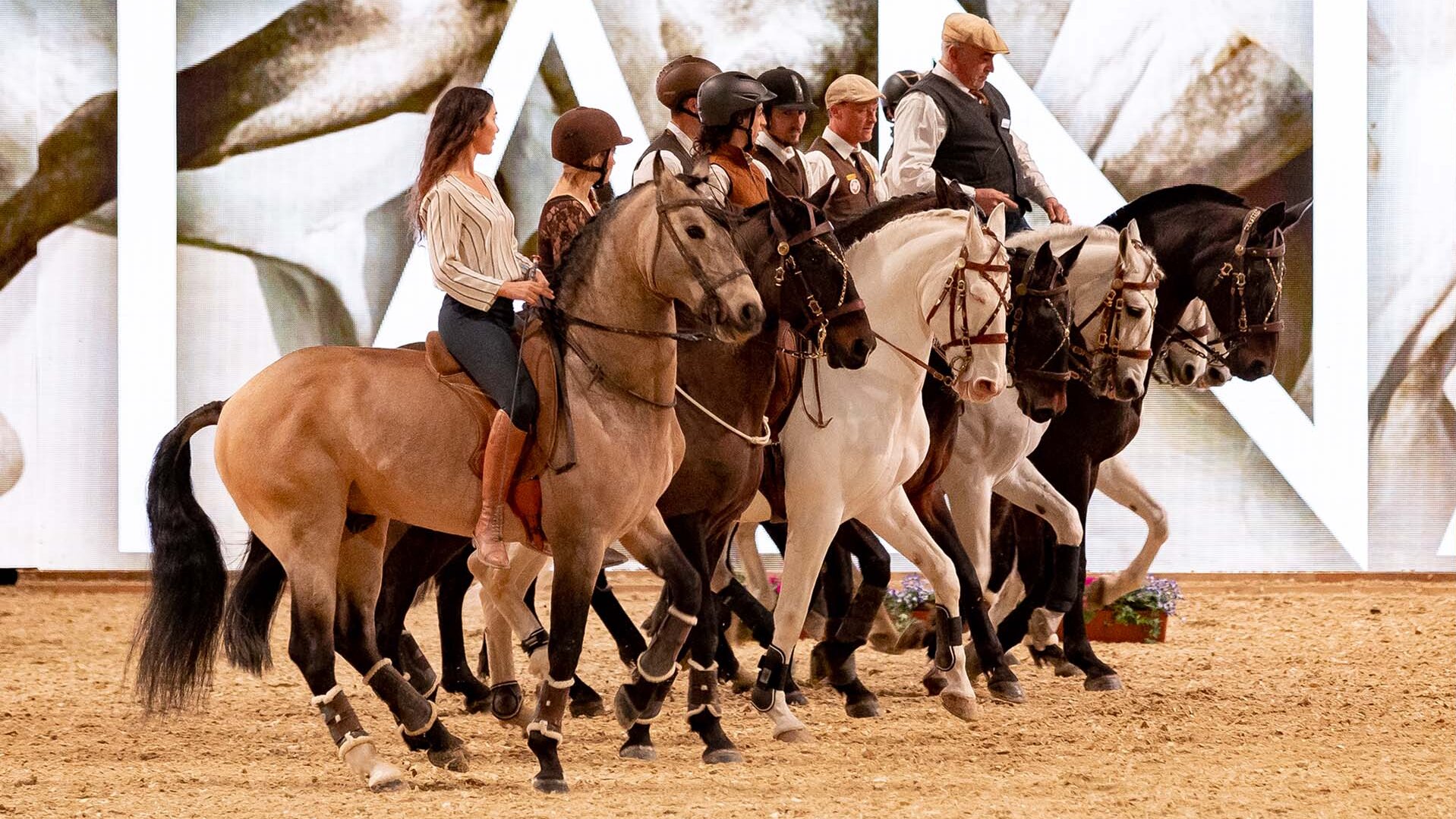 Trade fair review Equitana 2022
Review of a fantastic Equitana. After a long Corona break, Equitana opened its doors with an anniversary and duly celebrated its 50th birthday. SIGNUM, Kenzie Dysli and the Workers were there! Find out more about the highlights of the fair here.
News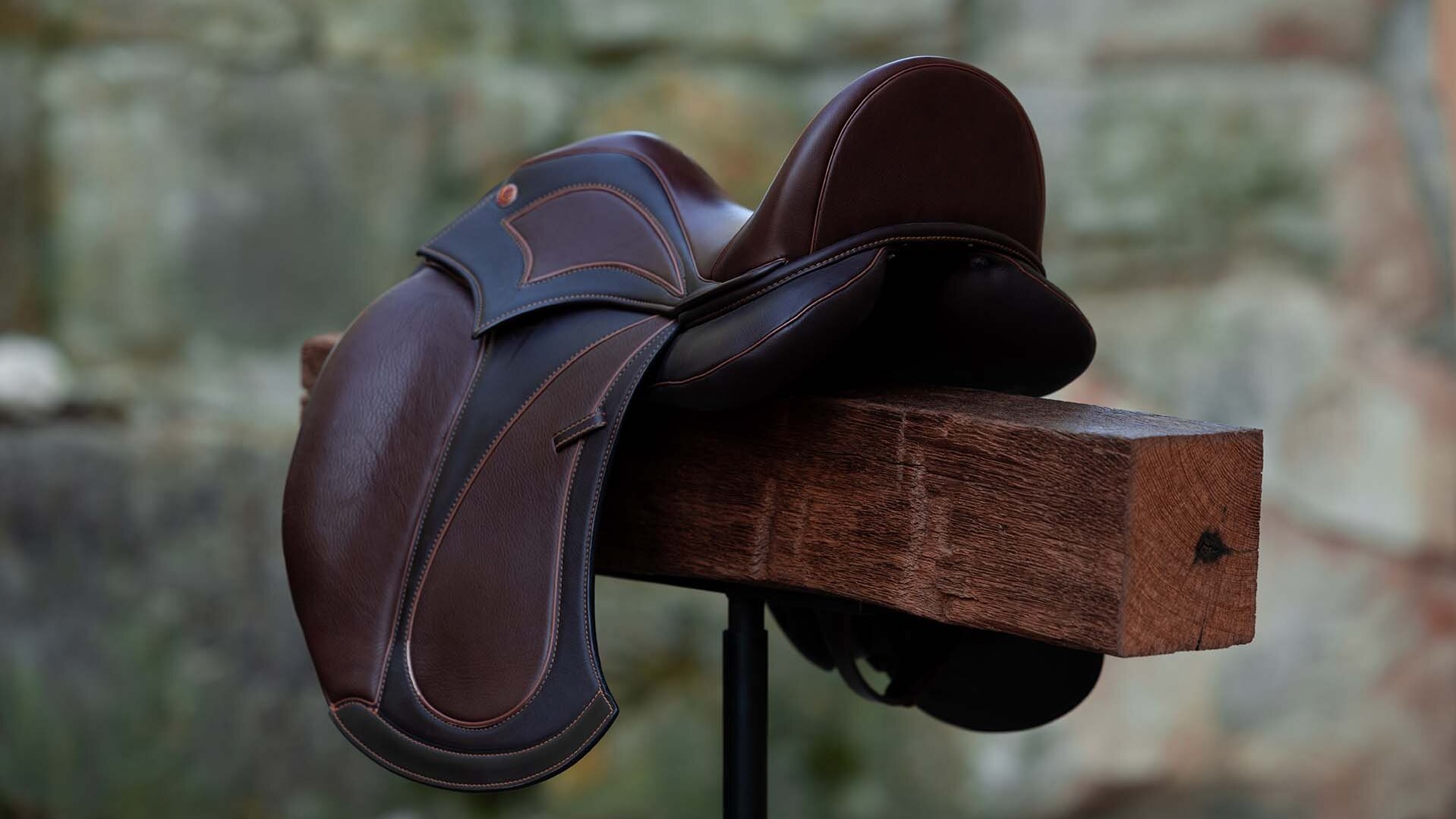 New OMEGA Saddle Line
We are pleased to present a new line of saddles from our company. The OMEGA ready-made saddle models: Piaffe, Kenzie Dysli & El Torro. These models have been specially developed for the demands of individual disciplines such as working equitation, dressage or jumping.
News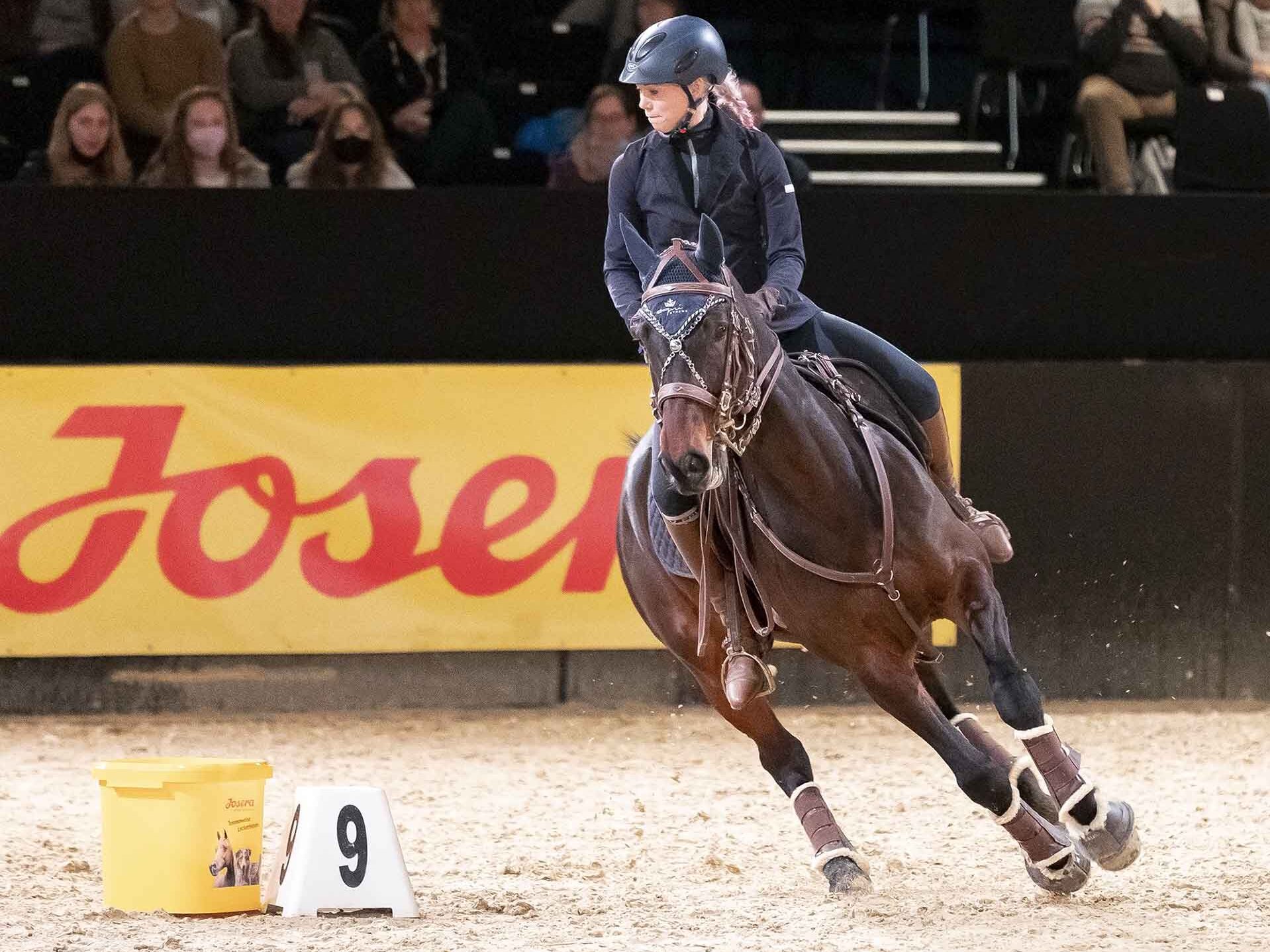 Josera Working Equitation Cup
Great riders, motivated horses and a great atmosphere - that was the Josera Working Equitation Cup at Equitana 2022.
Three pairs of participants each in the medium and advanced classes competed in the large ring and gave the Equitana visitors a real run for their money.
Worth knowing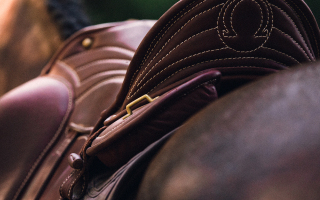 Large support surface explained
Before going into more detail about the benefits of a large footprint and the challenges of adapting it, we would like to define the term footprint.
Trade fair dates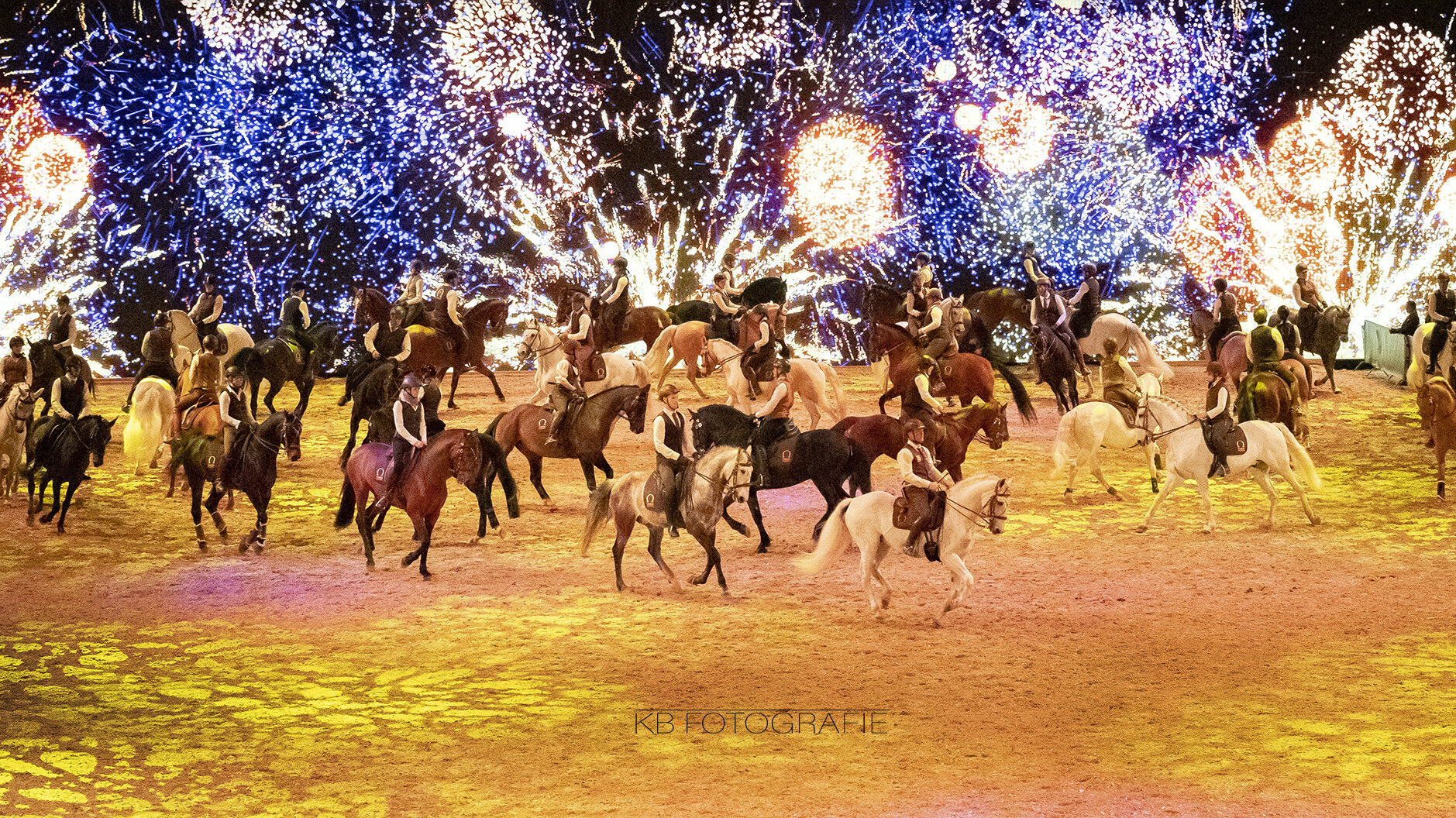 The Workers in the Hop Top Show
Fascination Working Equitation in the Hop Top Show of the anniversary edition on the occasion of Equitana's 50th birthday. It does justice to this anniversary, because there has never been anything like it before: A quadrille with 40 horses!
News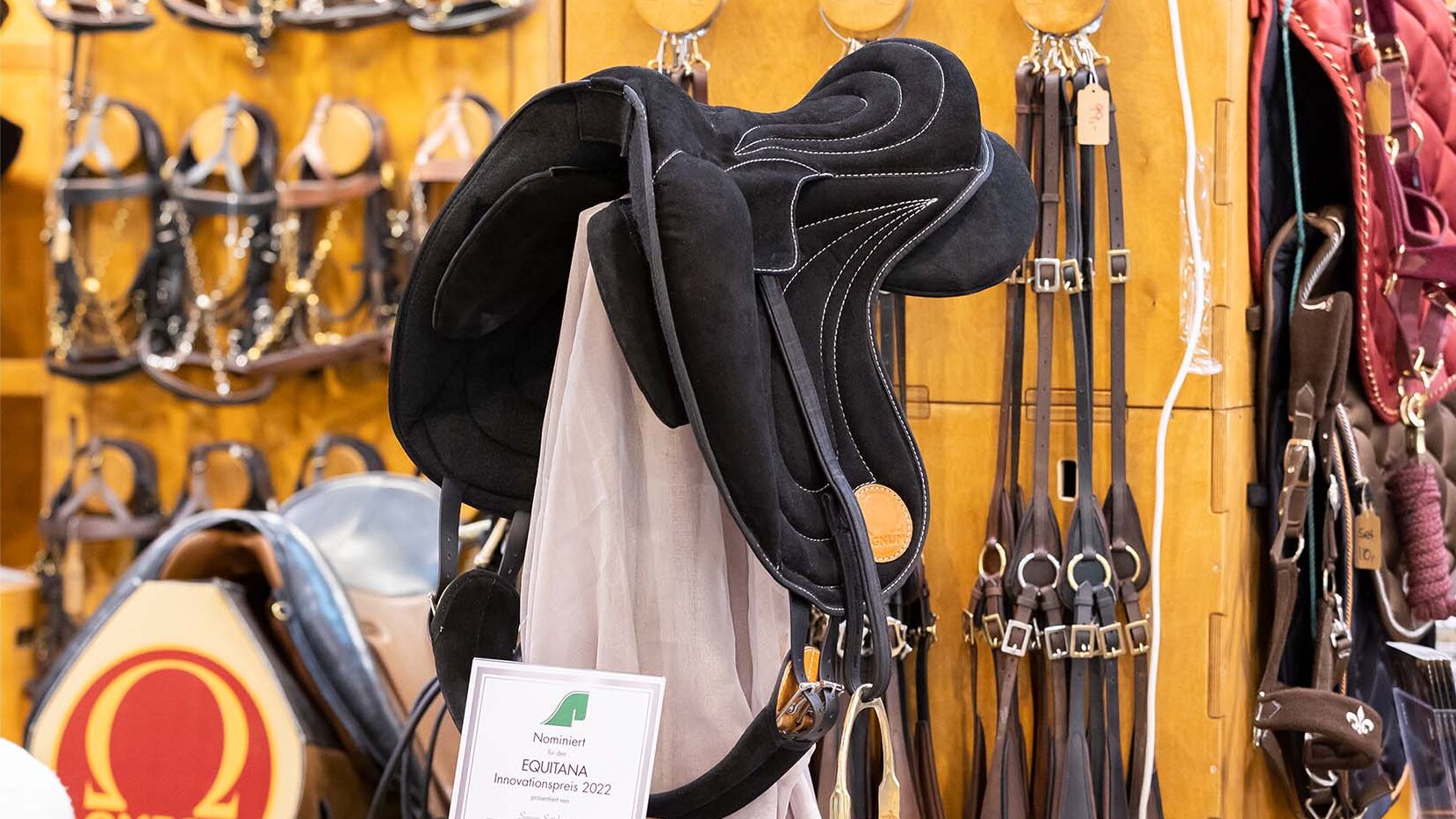 Equitana Innovation Award: The PADDLE
We presented our "PADDLE" for the first time in the Innovation Award at Equitana 2022. Our PADDLE combines the advantages of a PAD and a SADDLE - it is a PADDLE. It offers the riding feeling of a riding pad with direct contact to the horse.
News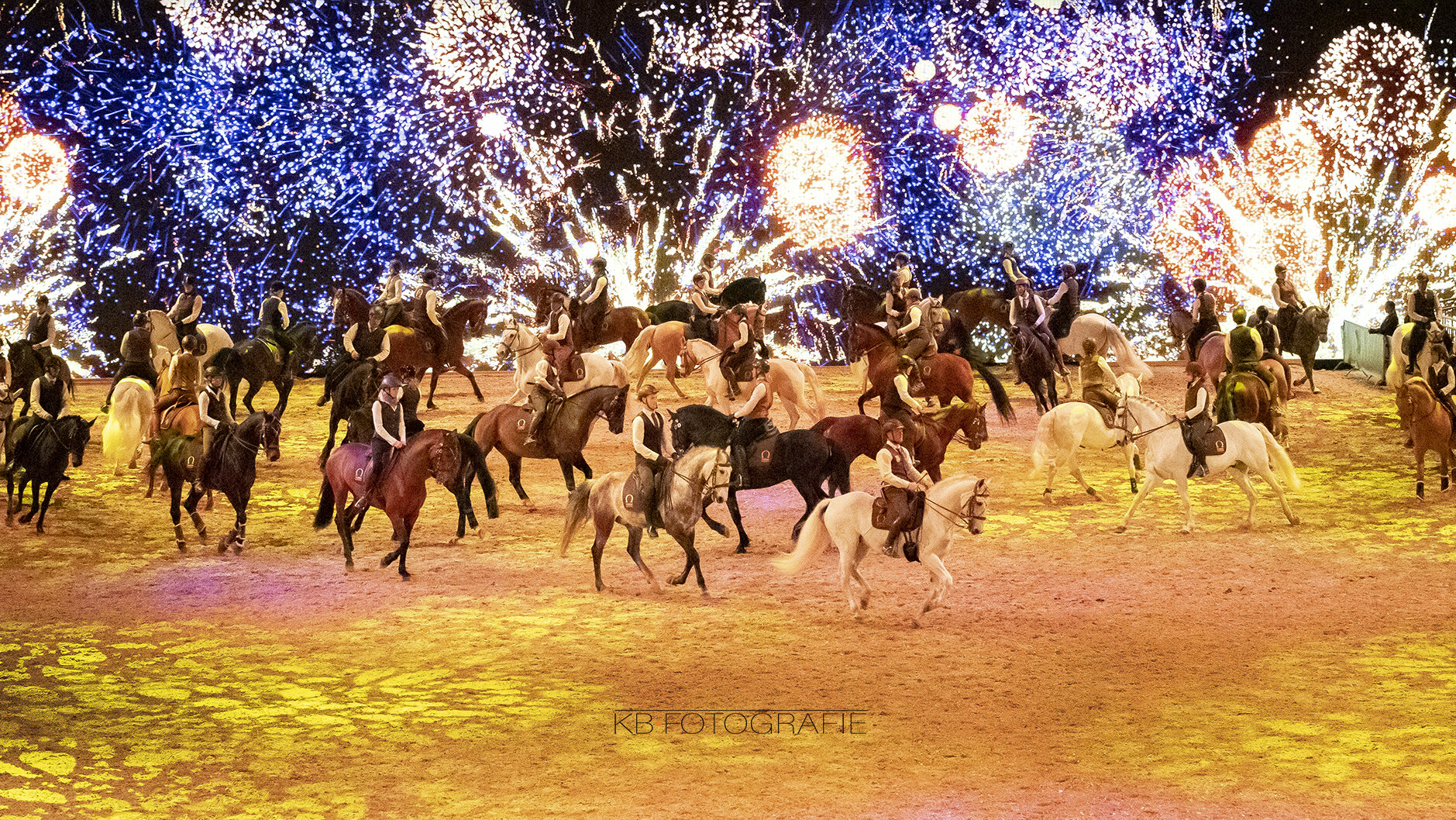 Annual Review 2022
While the Corona pandemic changed all our lives in an unprecedented way, we refocused ourselves during this time and prepared all kinds of projects, product innovations and changes. All the plans and preparations bore fruit in 2022 and made it a year where one highlight followed the next: from the move to Bispingen, the new website & newsletter, the new saddle line to the introduction of our paddle and much more...