Adjustment of the riding pads and PADDLE®
Our riding pads themselves do not require any adjustment to your horse due to their flexible design and anatomical cut. For the best possible pressure distribution, we recommend combining them with our Velcro padding. Here you will find step-by-step instructions for the positioning of the Velcro padding.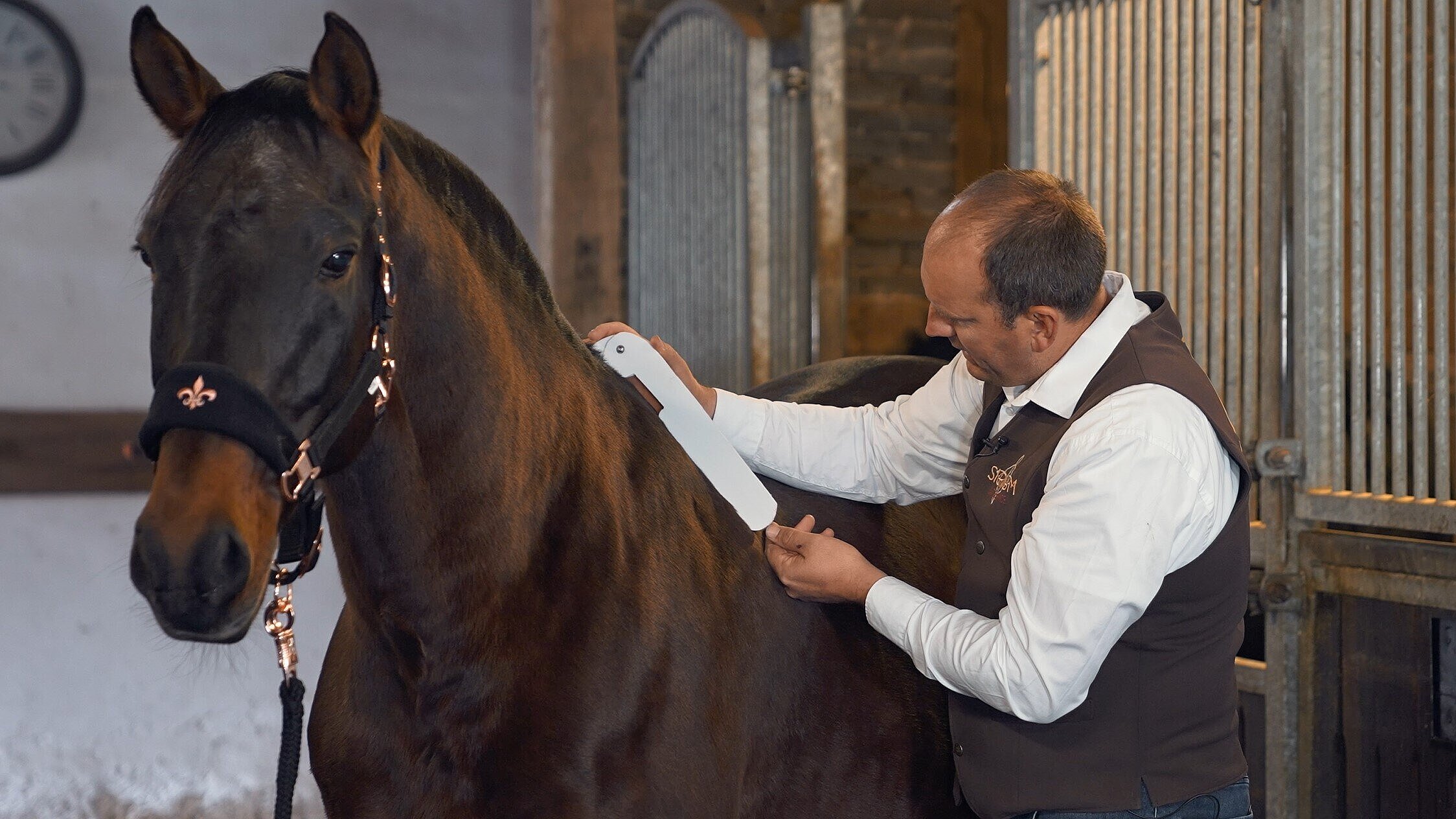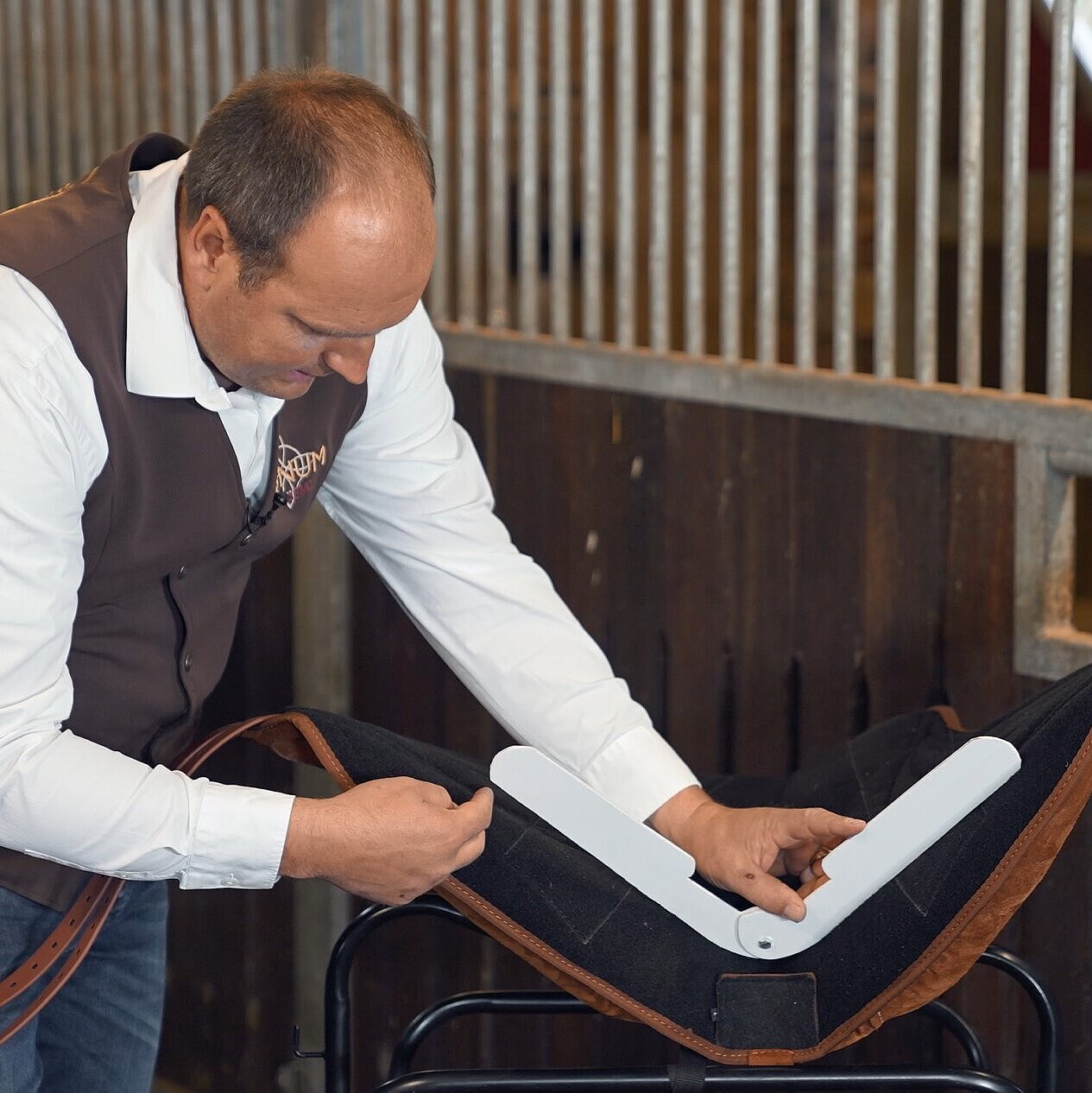 When adjusting the PADDLE®, the Velcro padding and especially the gullet plate should be correctly fitted to the horse. We have prepared a step-by-step guide to help you with this. Click here for the magazine article "Adjusting the PADDLE with the help of the Fitting System", with the help of which you can carry out the fitting yourself on site in just a few steps.