OMEGA® Kenzie Dysli Saddle
The OMEGA® Kenzie is an elegant saddle for mobility training and dressage up to high school. A dressage saddle inspired by the look of Spanish saddles for maximum contact with the horse.
The narrow waisted, deep seat of the Kenzie Dysli saddle allows the rider a close connection to his horse and a fine perception of the smallest movements. The combination with the elegantly shaped variable Velcro knee-roll offers the rider an ideal sitting position without restricting him. The seat profile enables fine aids for dressage and circensic lessons up to high school.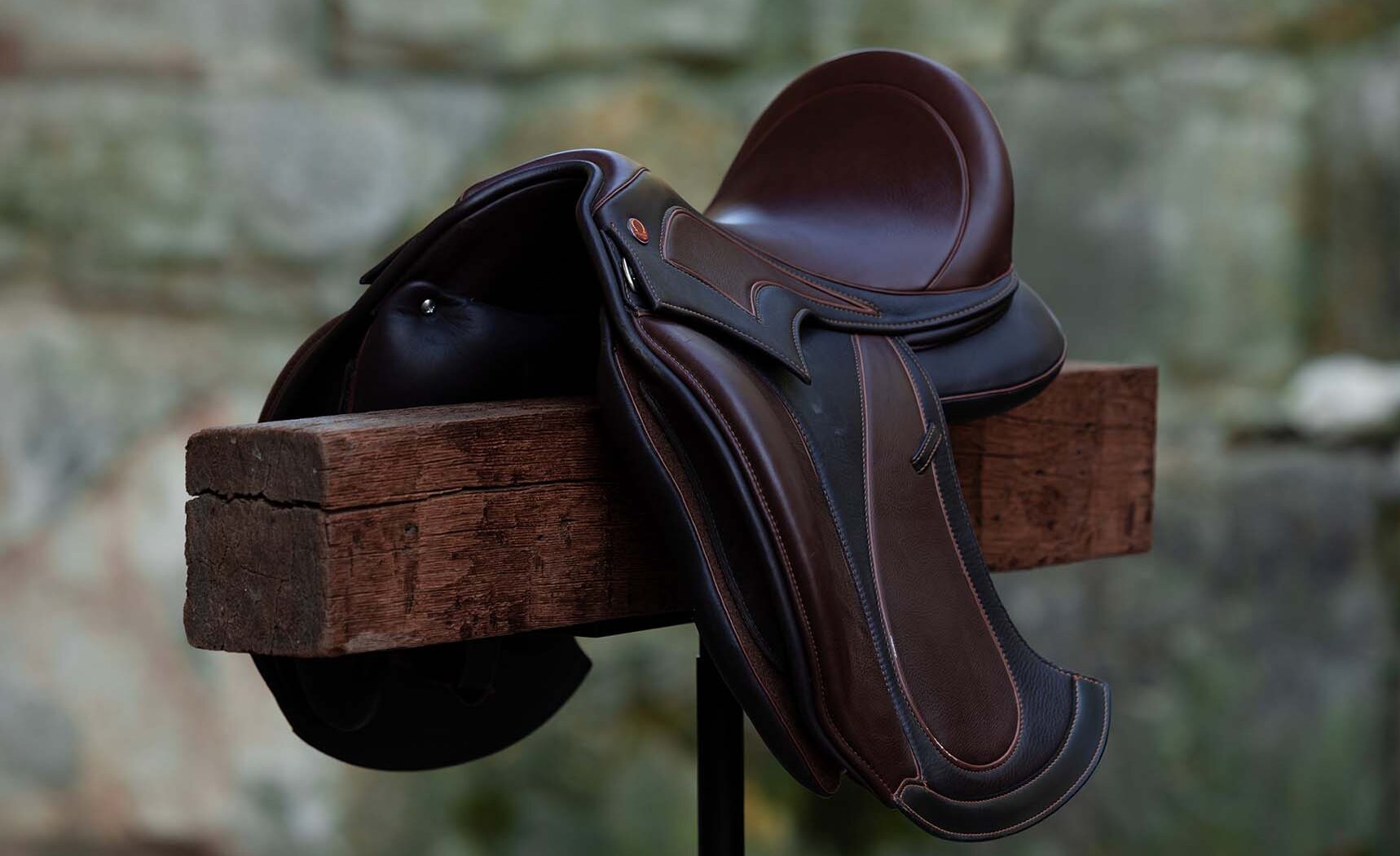 The most important details at a glance
Brand

Signum Omega Saddle

Category

Ready-made saddle

Saddle tree

Plastic saddle tree

Gullet plate

interchangeable

Saddle panels

Individual moulded cushions

Dimensions
Length: 40-50
Weight:

6

Item number

378921

Price
Price: from

2.790

2.790€


Availability:

ex stock if applicable, up to 3 months delivery time when ordered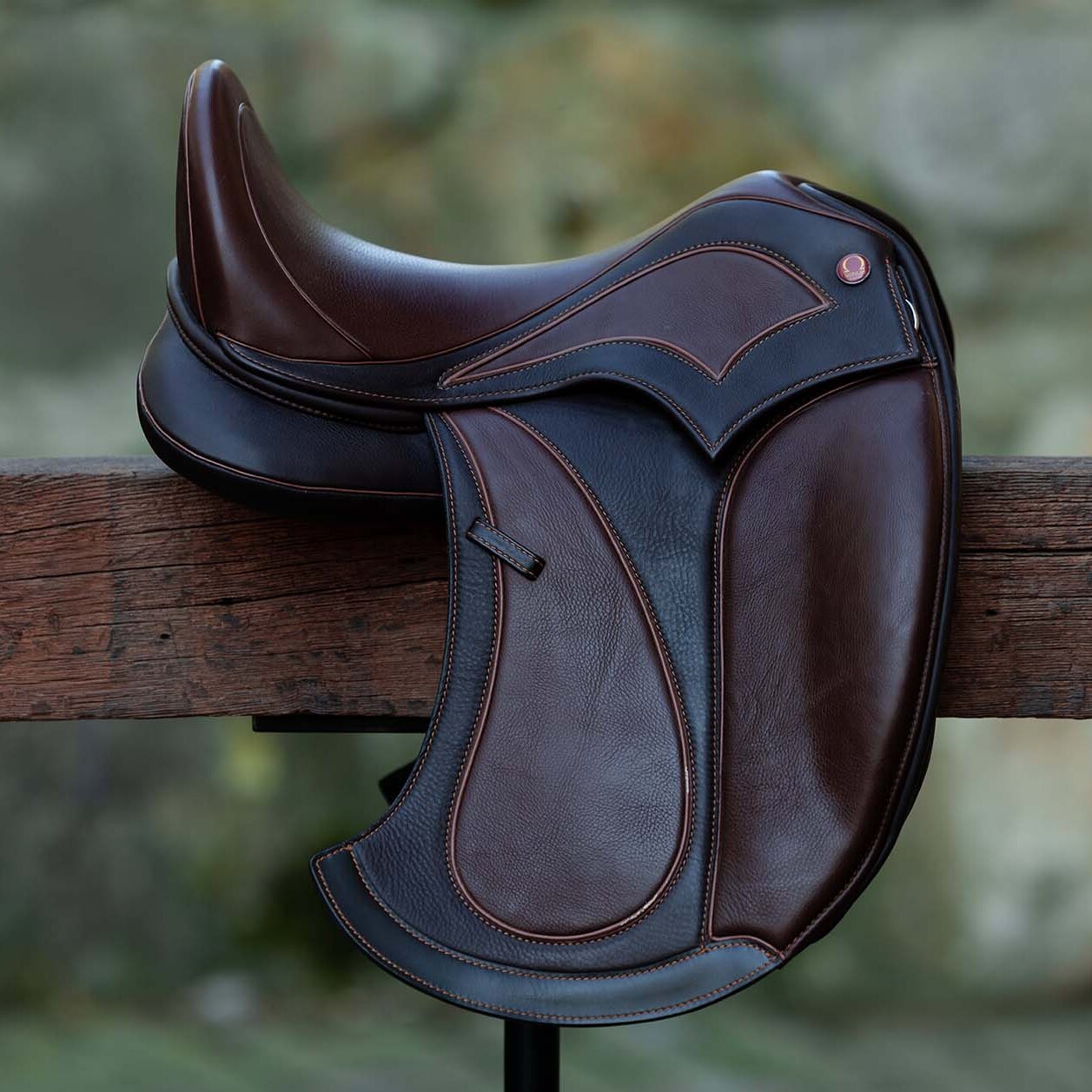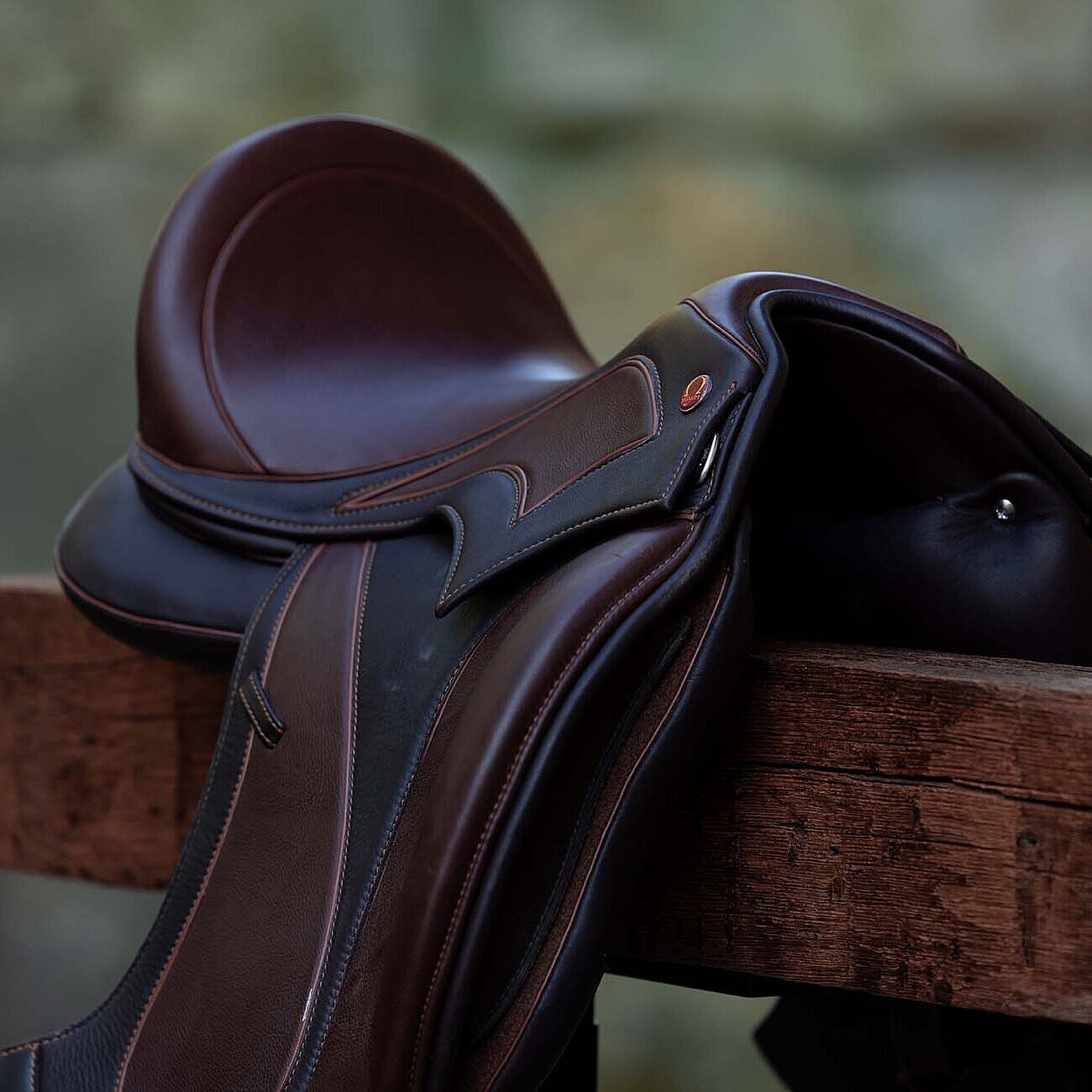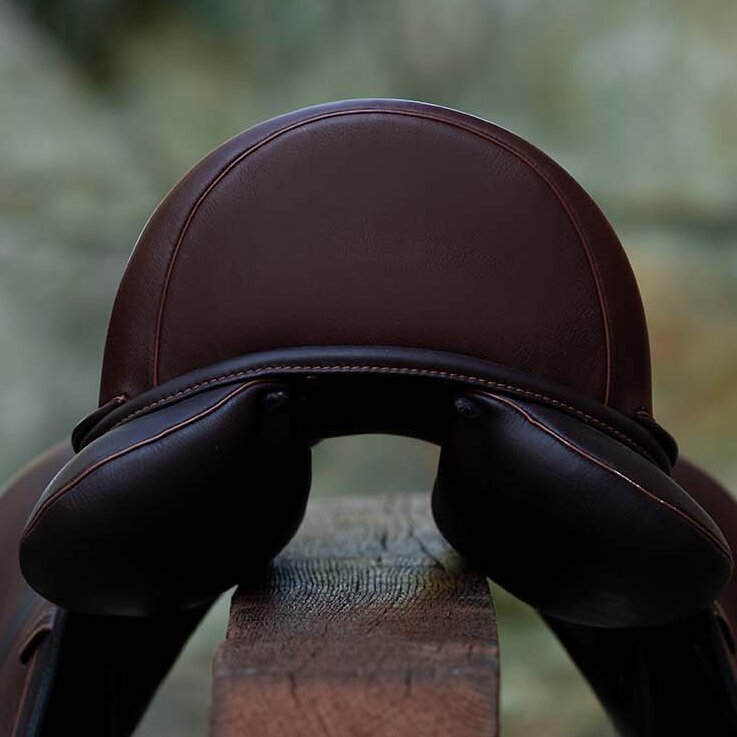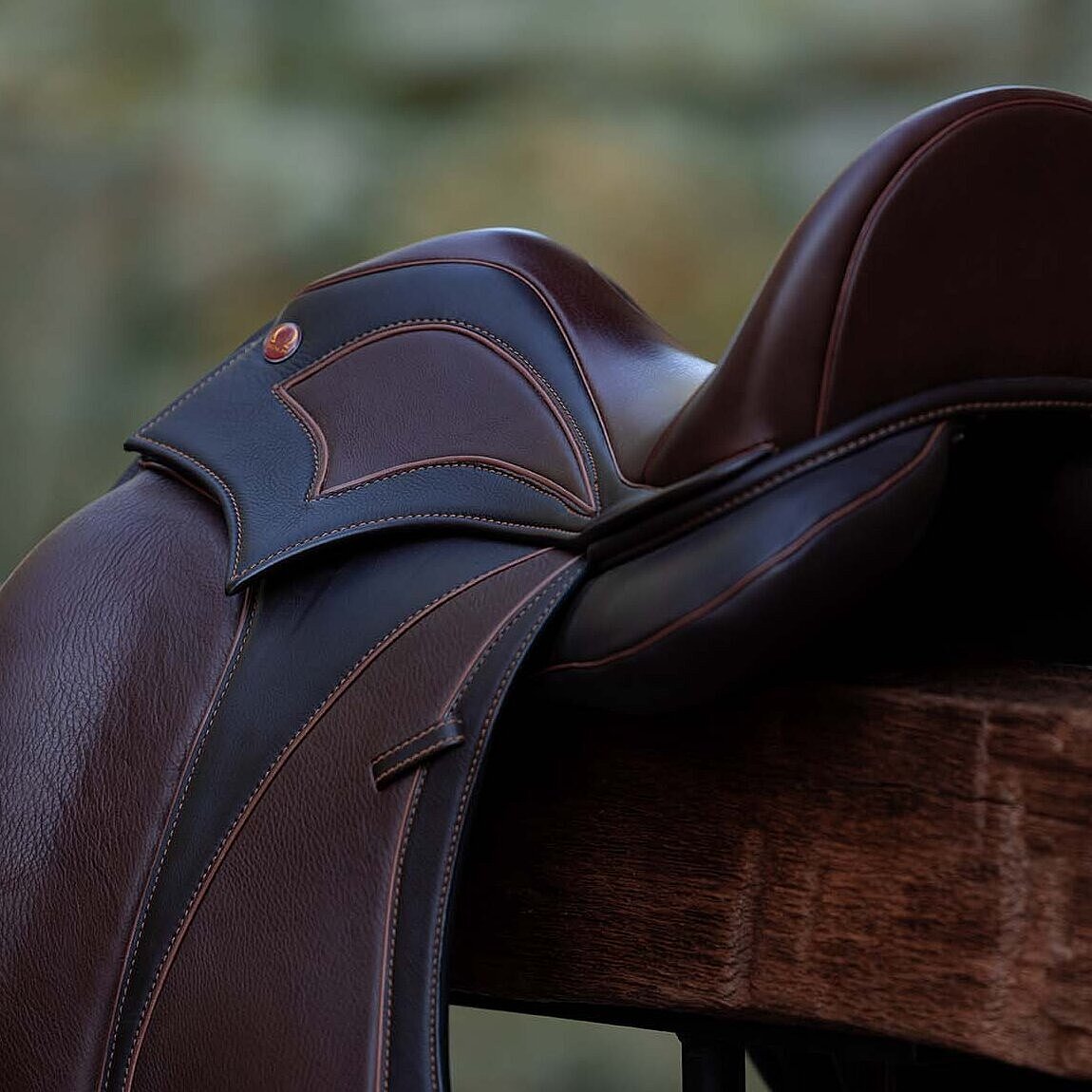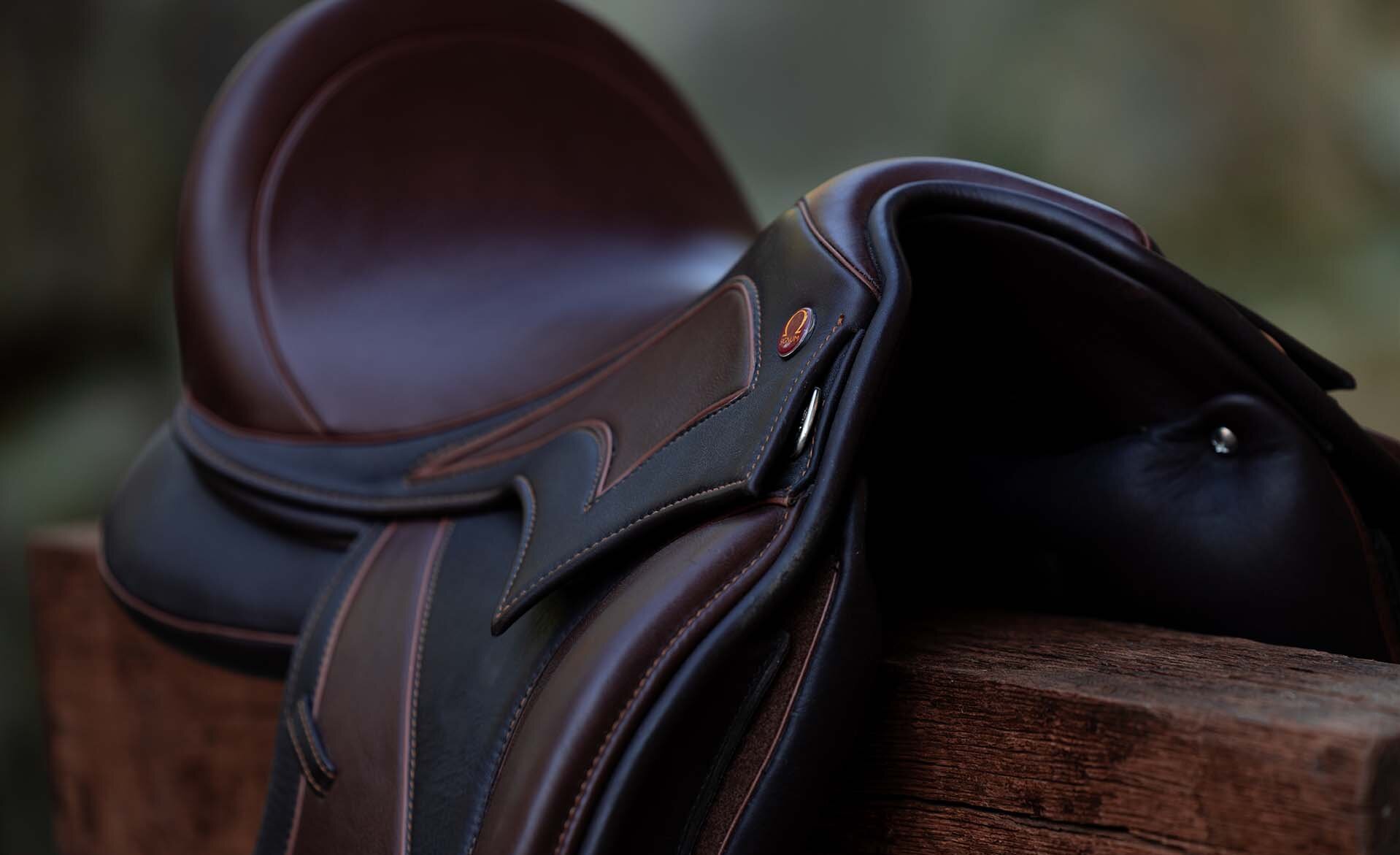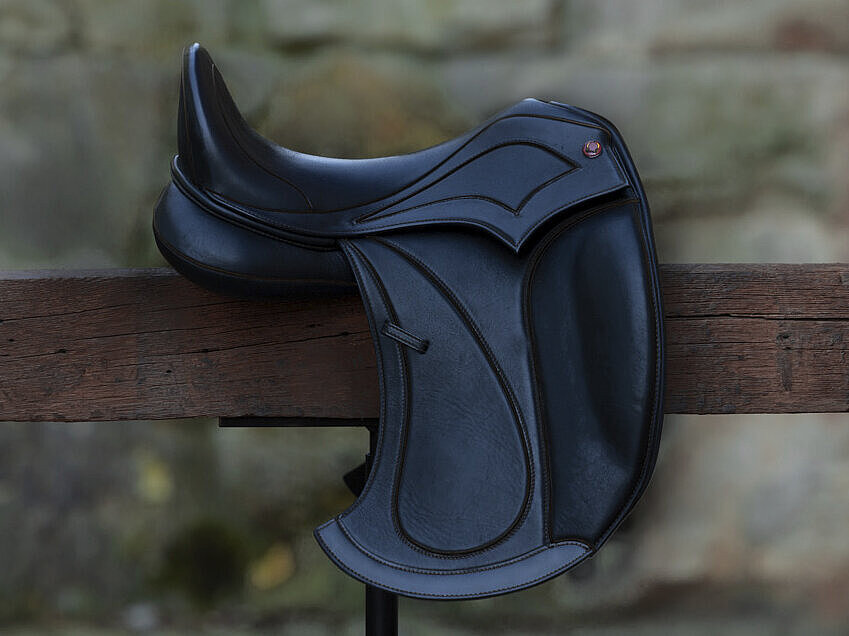 Seat profile for light aids
The OMEGA® Kenzie Dysli saddle combines the advantages of a classic dressage saddle with those of a Spanish saddle. Its seat profile combines the narrow, waisted and deep seat of a dressage saddle with an elegantly shaped knee-roll for particularly light aids.
The combination of this seat profile, with a mono saddle flap and variable Velcro panels, promotes a balanced seat without restricting the rider's freedom of movement. The seat profile allows the rider to merge with the movements of his horse. A saddle for particularly light aids, from gymnastic riding to high school lessons.
| | |
| --- | --- |
| Seat sizes | 36, 38, 40, 42 |
| Saddle flap | Monoblate |
| Seat waist | narrow waisted |
| Seat depth | wide & deep |
| Thimble | variable velcro knee-roll, block knee-roll |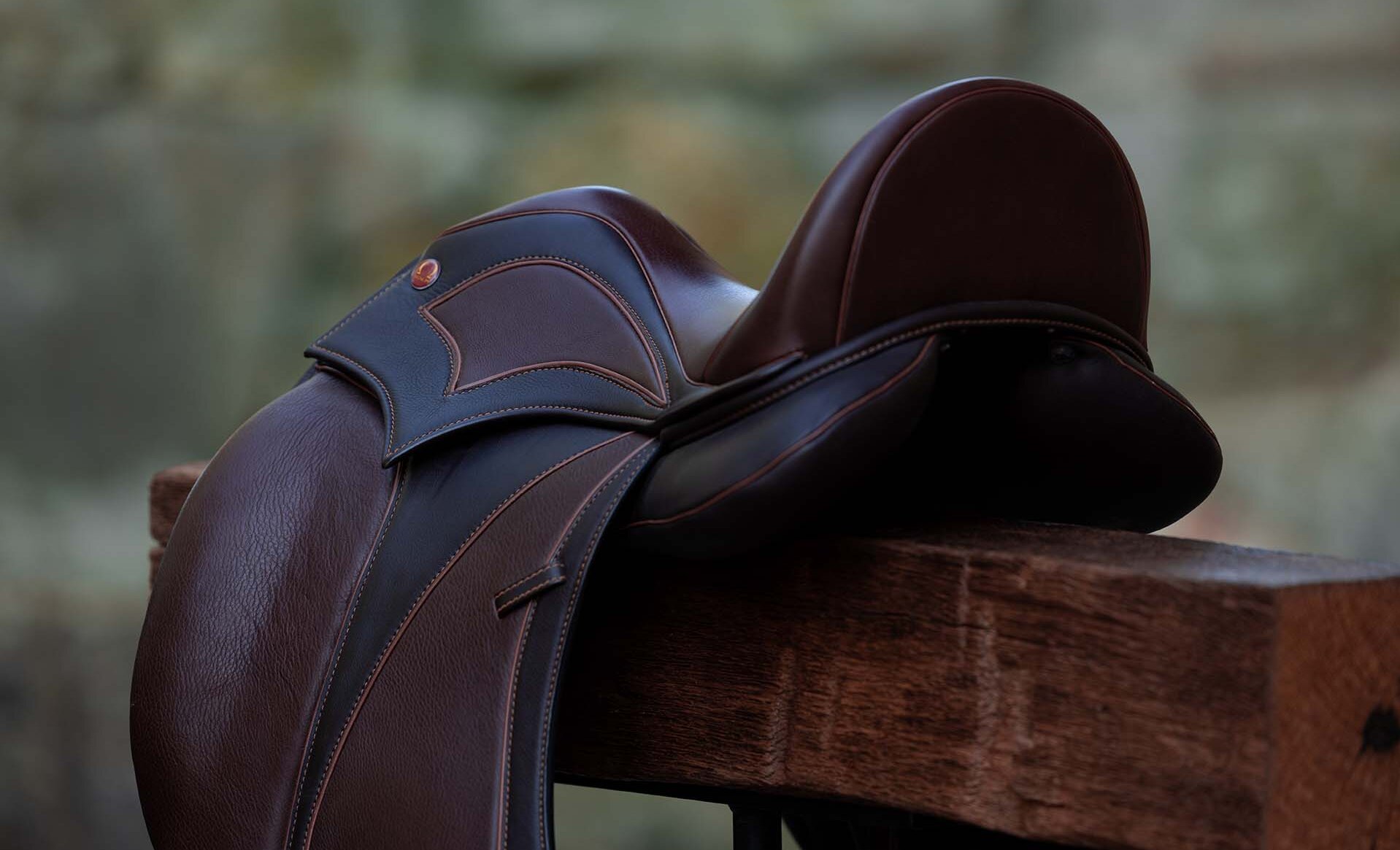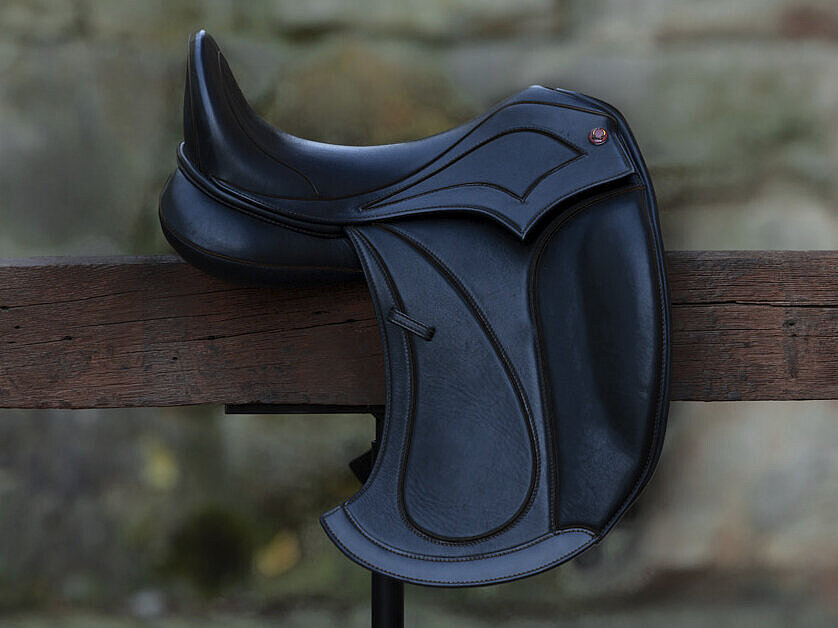 Playful design
The playful design of the Kenzie Dysli saddle is inspired by the beautifully shaped Spanish saddles of her homeland. The mono saddle flap is elegantly curved in a crescent shape. The knee-roll has a slightly curved shape that fits the leg perfectly.
The seat and saddle flap have elaborately worked contrasting seams and piping, which give the saddle its two-tone and eye-catching design. The fine and soft full cowhide leather in the seat area, the panels and on the saddle flaps is oiled and offers a perfect grip due to its particularly non-slip surface. A dressage saddle in Spanish style makes horse & rider a real eye-catcher.
| | |
| --- | --- |
| Leather | fine full cowhide |
| Colours | black, choco, bicolour choco red-brown |
| Seam pattern | Seam colour coordinated with saddle |
| piping | piping colour coordinated with saddle |