OMEGA Mercedes Saddle
The OMEGA Mercedes is a modern baroque saddle with a particularly soft and comfortable seat. Its elegant, extravagant appearance with the crescent-shaped saddle flap decorated with decorative stitching makes the OMEGA Mercedes saddle a real eye-catcher. Its overflowing comfort panel replaces the classic gallery of a baroque saddle in favour of rider comfort and his safety.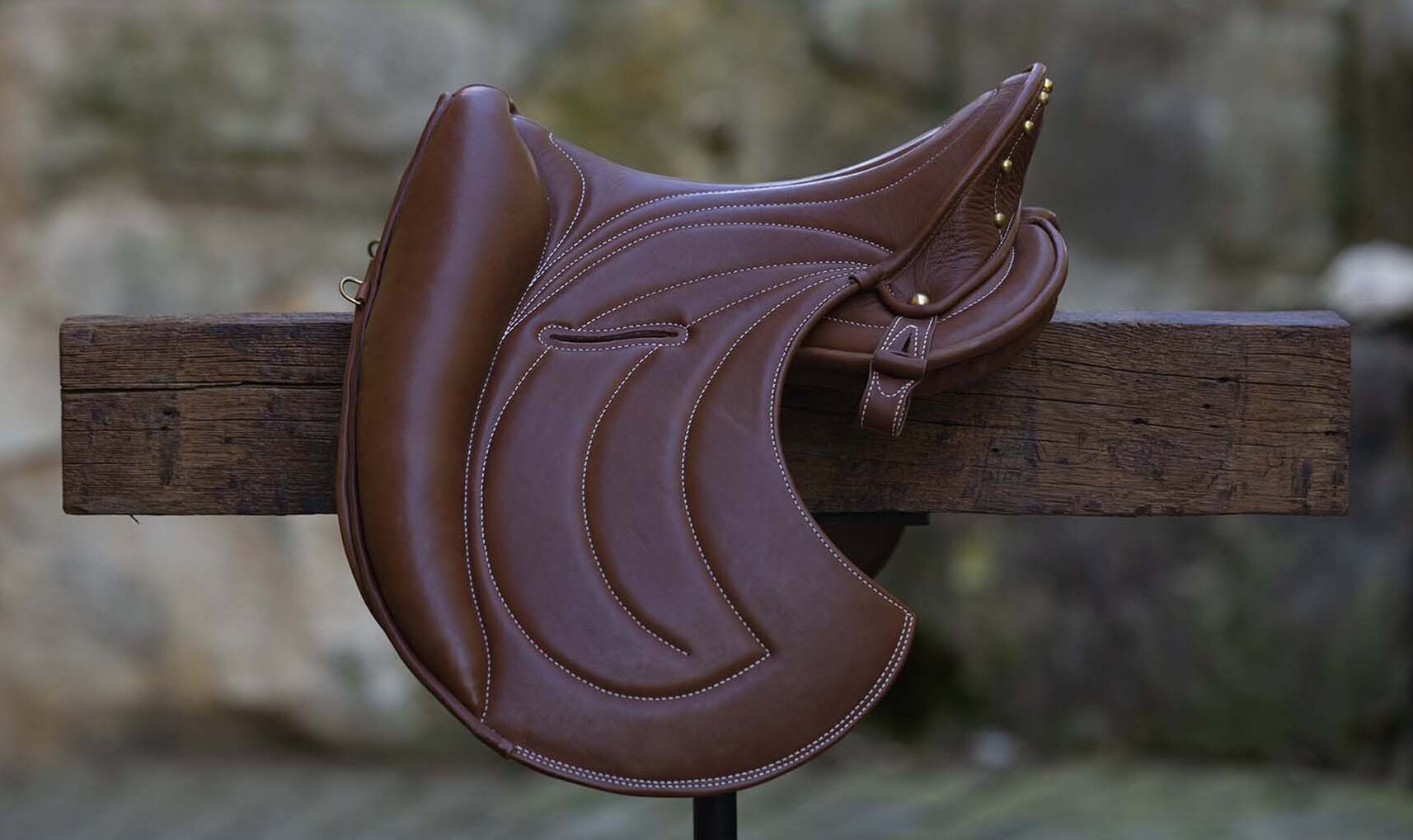 The most important details at a glance
Brand

Signum Omega Saddle

Category

Made-to-measure saddle, partial made-to-measure saddle

Saddle tree

Individual plastic saddle tree

Gullet plate

Infinitely adjustable, mechanically or by means of a 12-way key

Saddle panels

Individual moulded cushions

Dimensions
Length: 44-55
Weight:

8

Item number

111221

Price
Price: from

3.040

3.040€


Availability:

(Partial) made-to-measure saddle Production time approx. 3 months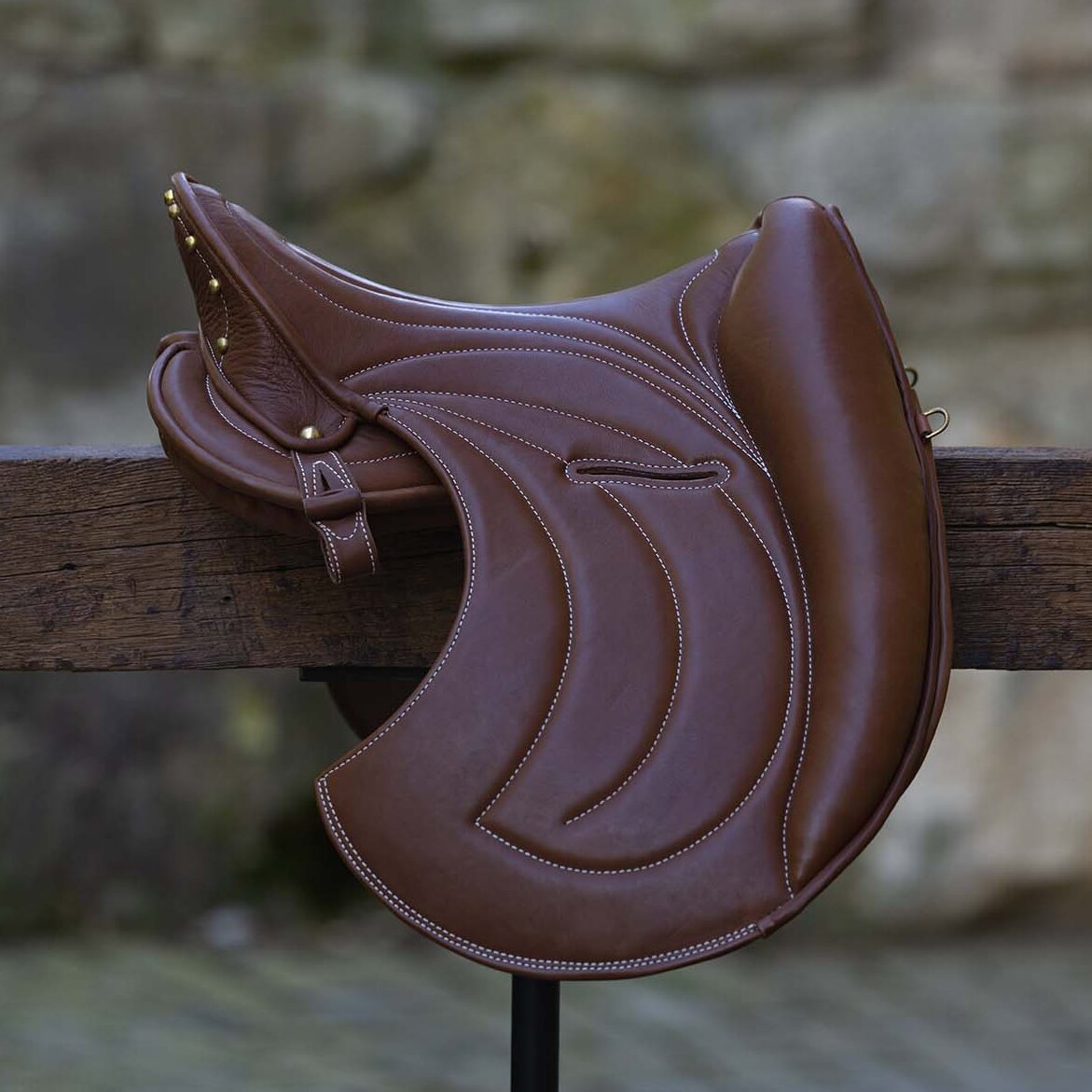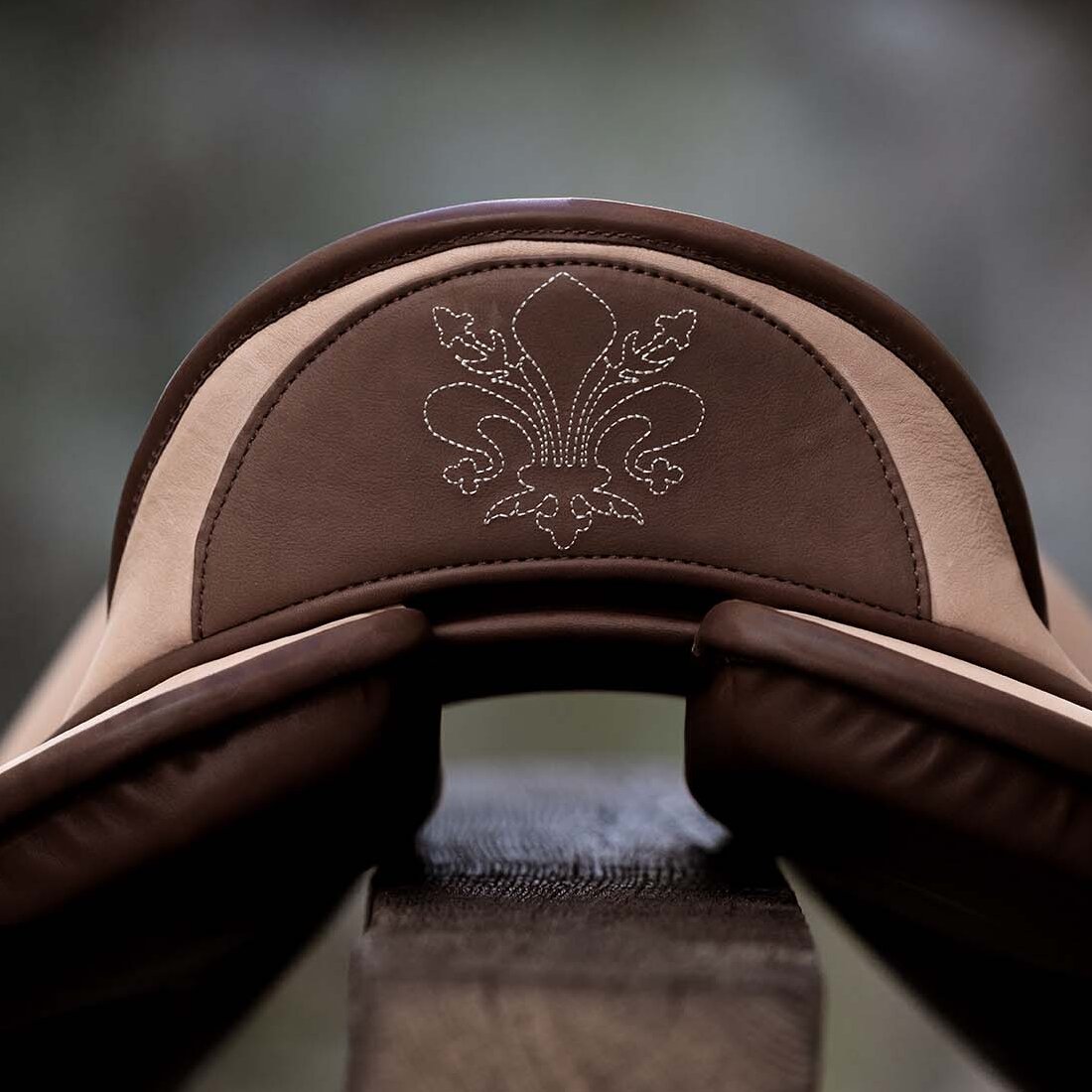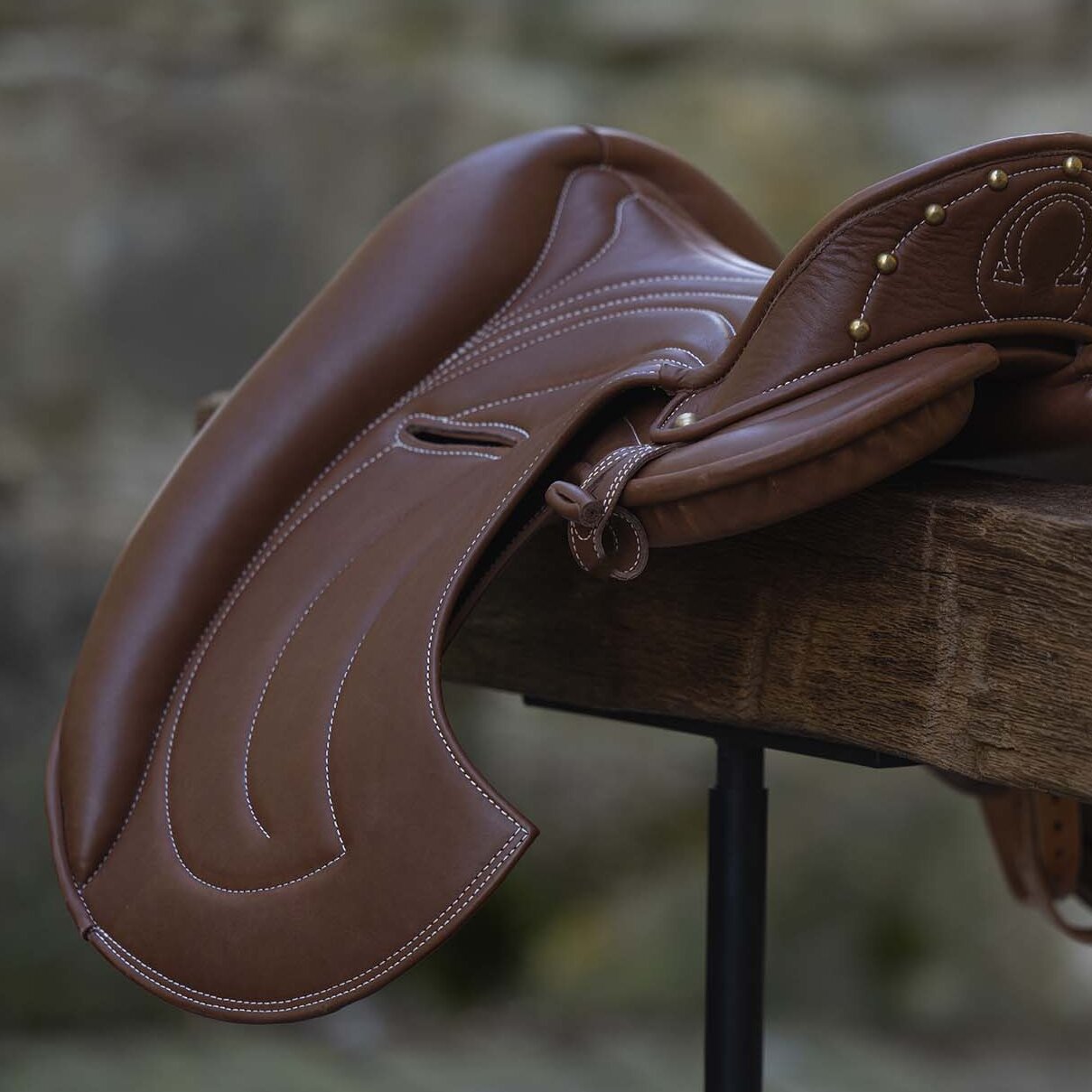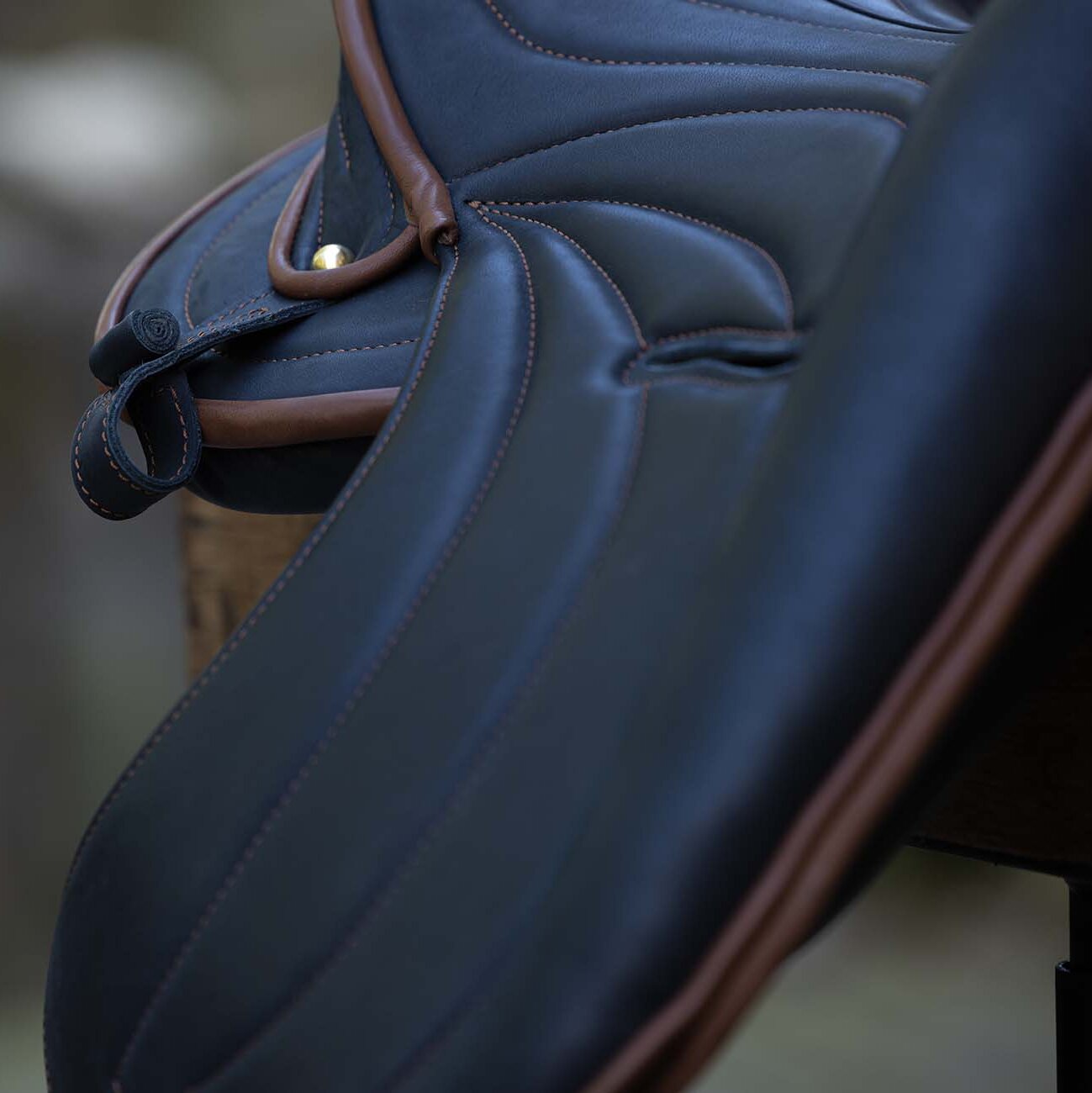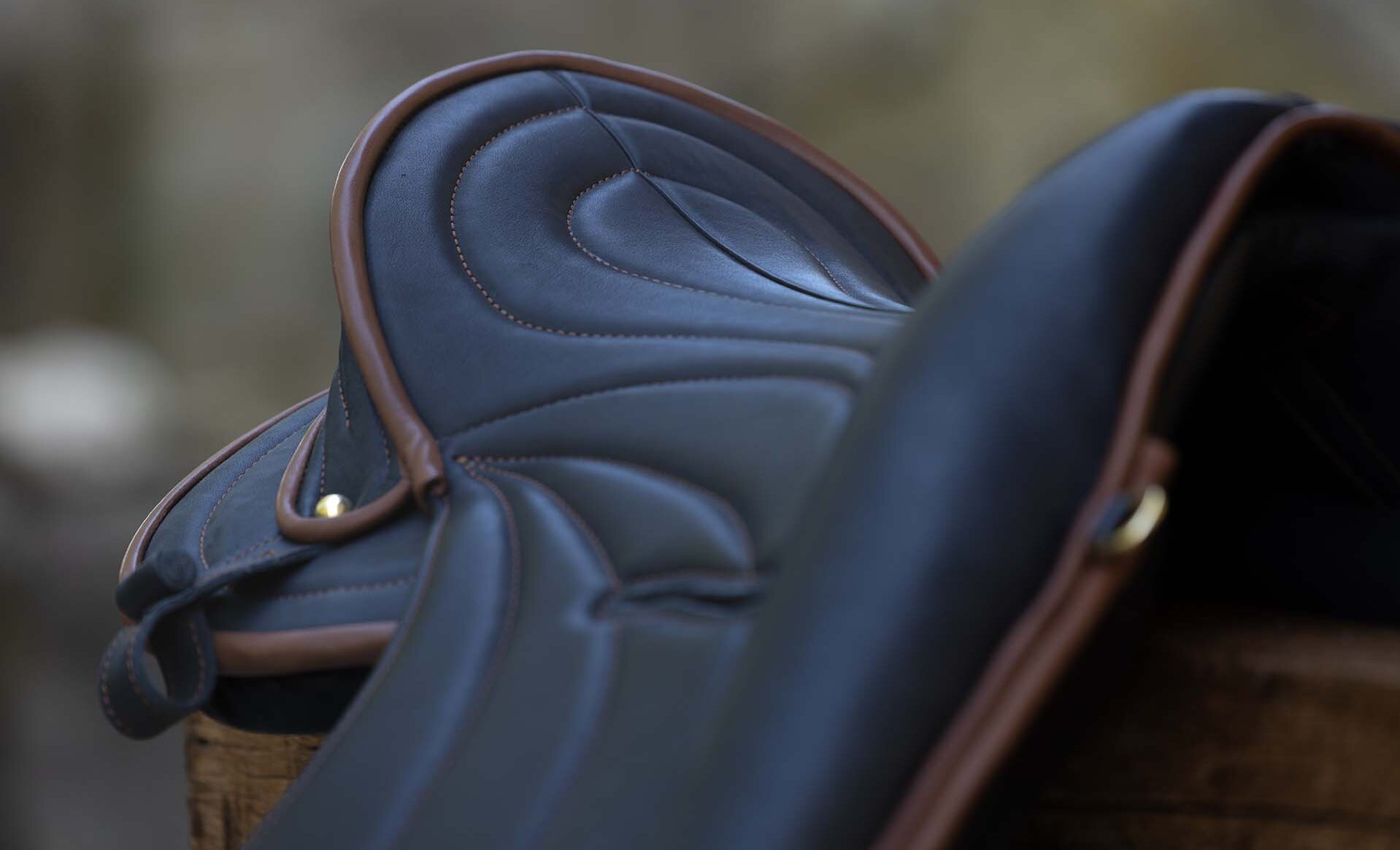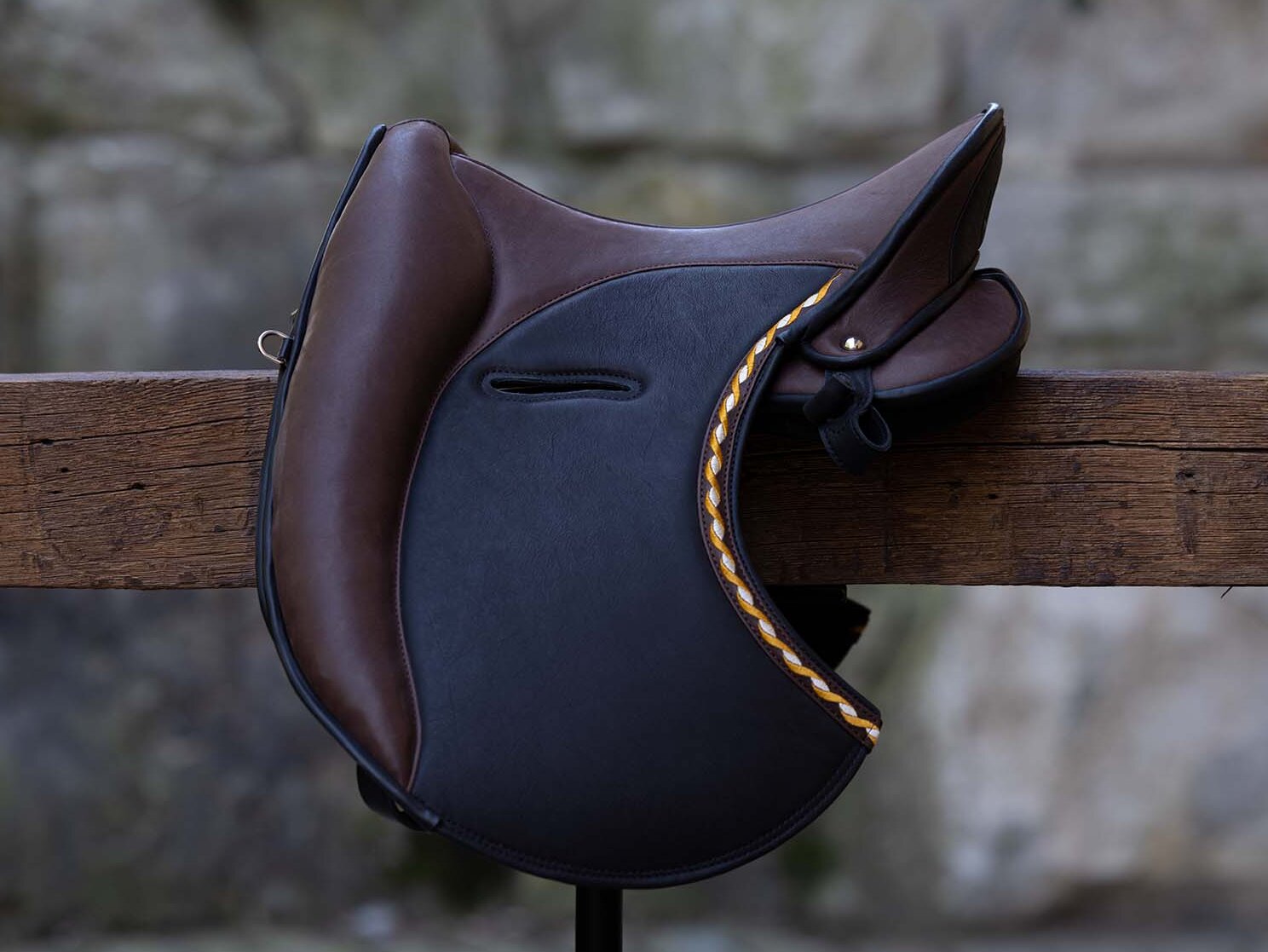 Comfort Seat & Comfort Cushion
The classic OMEGA Mercedes is characterised by its particularly comfortable comfort seat with a wide, softly upholstered seat waist. The combination of the classic seat depth and the overflowing thimble offer comfort and safety.
The overflowing comfort panel is based on the gallery of a baroque saddle. It fits the rider's leg perfectly and provides special support and security.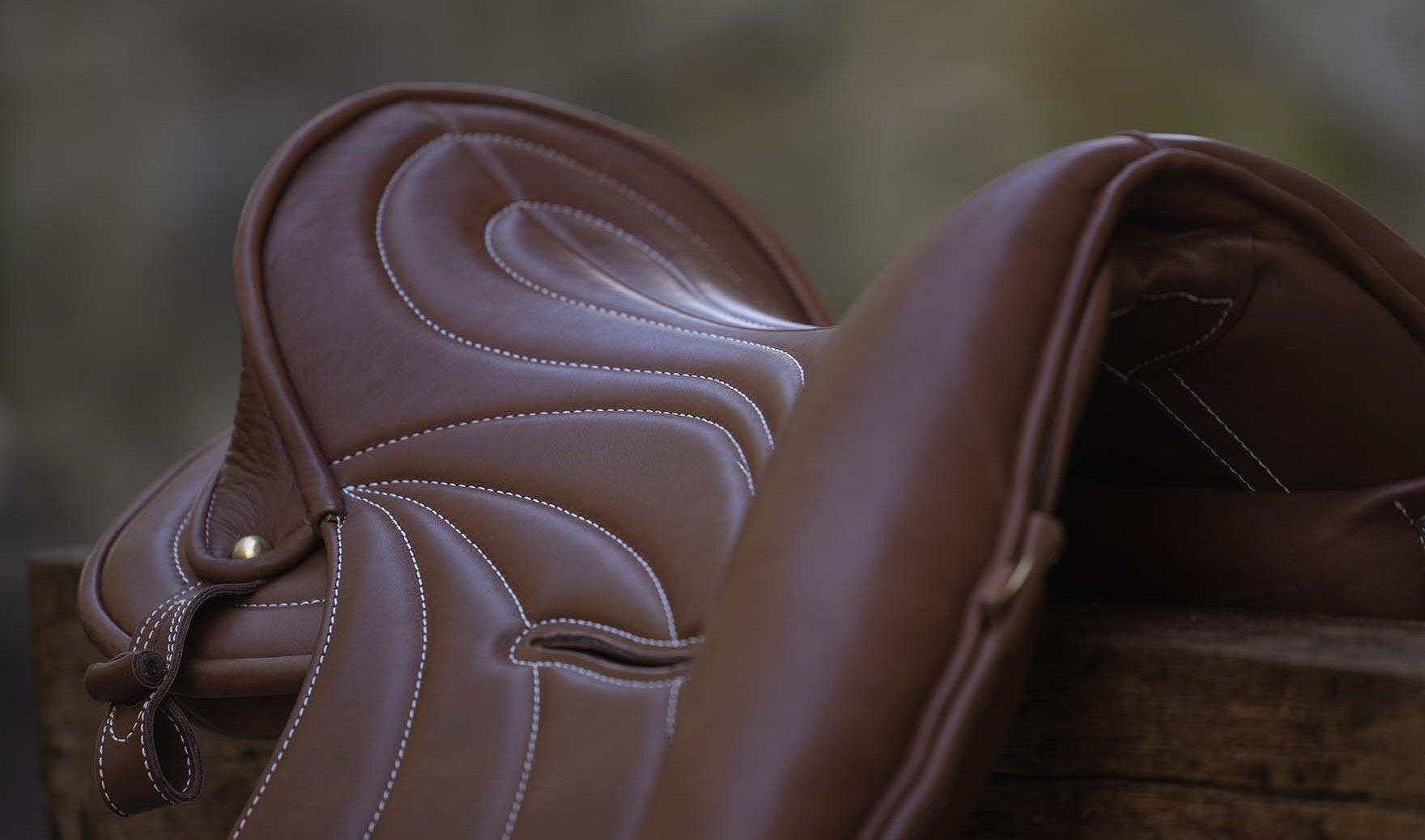 Components of the seating feeling
With a custom-made seat, the seat feeling is designed according to your wishes and needs. You can choose from a variety of components such as the seat size, the width of the seat waist, the seat profile, the seat depth and the shape of the pommels. In the case of a partial customisation, the highlighted components are installed. The following options are available for this model:
| | |
| --- | --- |
| Seat sizes | 36, 38, 40, 42, 44, special sizes |
| Seat waist | wide comfort seat, narrow comfort seat |
| Seat profile | classic, california seat, amazon seat |
| Seat depth | classic, flat, deep, extra wide&deep |
| Cushion | overflow comfort thimble, side comfort thimble, block thimble, variable velcro thimble, without thimble, special shapes |
Components of the saddle design
The extraordinary look of the OMEGA Mercedes is underlined by its curved, almost sickle-shaped saddle flap shape with the elegant decorative stitching. The special look makes it a real eye-catcher not only on baroque horse breeds such as Friesians, Knabstruppers, Lusitanos or Andalusians. It emphasises the presence and appearance of your horse in a special way.
Let your imagination run wild and design your individual saddle according to your wishes.
| | |
| --- | --- |
| Leather | fine full cowhide |
| Colours | black, chocolate, tobacco, burgundy, brandy, medium brown, maize, natural, special colours |
| Seam pattern | doubled without decorative stitching, decorative stitching in seat, decorative stitching in saddle flap |
| Piping | black, chocolate, tobacco, burgundy, brandy, medium brown, maize, natural, special colours |
| Highlights | embroidered borders, sewn initials, individual embroidery designs, rhinestones, rivets |